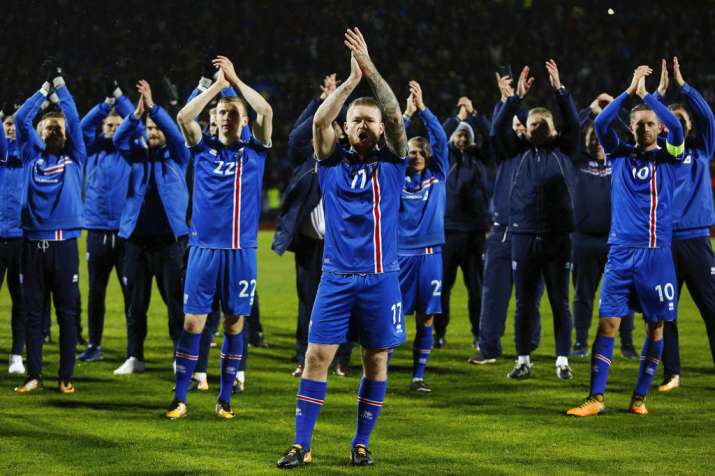 The Icelandic thunderclap is making its way to Russia. Iceland added to its incredible European Championship campaign by becoming the smallest nation ever to qualify for the World Cup on Monday. That means the Viking chant popularized by Iceland fans at Euro 2016 will be heard across Russia next year.
Iceland secured an automatic berth by defeating Kosovo 2-0 in Reykjavik to win Group I and kick-start celebrations in the island nation of about 330,000 people.
Fireworks were set off after the match at a packed Laugardalsvollur Stadium, and captain Aron Gunnarssonled immediately led the crowd in the traditional chant in which players and fans yell and clap their hands at a rhythmic crescendo that is likened to a Viking war chant.
The chant was a success when Iceland made its major tournament debut at the Euros in France last year, when it stunned by reaching the quarterfinals after drawing with Cristiano Ronaldo's Portugal in the group stage and eliminating England in the last 16.
Serbia also qualified for the World Cup for the second time since becoming an independent nation in 2006.
Ireland secured a playoff spot from Group D, while Gareth Bale's Wales was eliminated only 15 months after reaching the semifinals at Euro 2016.
Spain and Italy won their last qualifying games in Group G, which had already been won by the Spaniards. Italy was already assured of a playoff spot.