Follow us on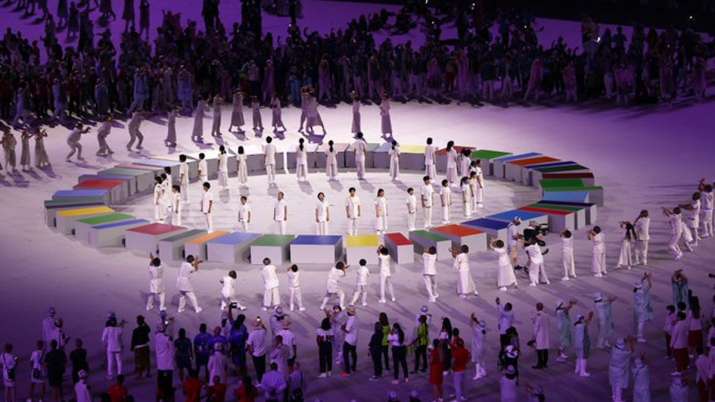 An array of singers, including John Legend and Keith Urban, have performed "Imagine" at the opening ceremony of the Tokyo Olympics.
The song's inclusion was a nod to the song that John Lennon and Yoko Ono co-wrote 50 years ago.
"We're not the first to say 'Imagine no countries' or 'Give peace a chance,' but we're carrying that torch, like the Olympic torch, passing it hand to hand, to each other, to each country, to each generation," Lennon once said. "And that's our job."
With a blaze of indigo and white fireworks lighting the night sky, the Tokyo Olympics opening ceremony has started.
It began with a single female athlete at the center of the stadium, kneeling. As she stood, the shadow behind her took the shape of a seedling, growing as she walked. A number of athletes were featured in a video that started with the moment Tokyo won the Olympic bid in 2013, then eventually to images of a world silenced by the pandemic.
Then came the fireworks, a 20-second blast of light — as if to say these Olympics have finally emerged from dark times.