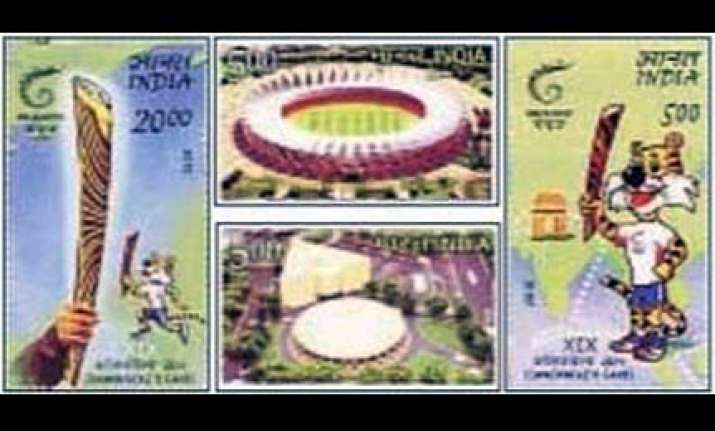 Amid the controversy surrounding the Commonwealth Games, India Post's Philately Bureau has issued two commemorative stamps on the Talkatora Stadium and the Jawaharlal Nehru Stadium to mark the coming event, reports Hindustan Times.
The department issued the two stamps on August 1, each with a denomination of Rs 5. On June 25, India Post had issued a set of two commemorative postage stamps to mark the baton's entry into India.
One depicts the baton and the second shows Shera holding it with the India Gate in the background. They are in denomination of Rs 20 and Rs 5, respectively.  
"We have issued two sets of philately stamps of two each to commemorate the sporting event and also spread its history, geography and culture in an entertaining way. This is a matter of pride for India that we are hosting such a big event. Through the philately exercise, we want to inform Gen X about the importance of the event and India as its host," said a senior officer from the Philately Bureau of India Post.
A.S. Banga, secretary, West Delhi Philately Club, said: "Releasing stamps on Commonwealth Games is a good initiative. But availability of these stamps along with adequate information is the big question. If foreigners who visit Delhi do not get these on demand, the purpose of issuing these stamps will not be served."