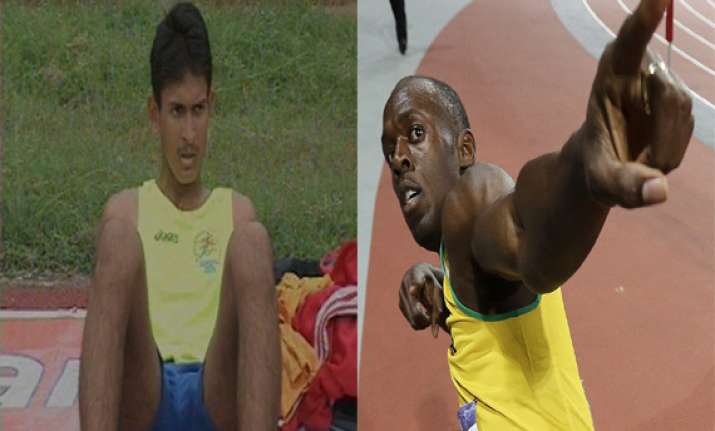 New Delhi: Odisha sprinter Amiya Millick is set to go to Jamaica to be trained by the  world's fastest man Usain Bolt's coach Glen Mills.
The young 200-metre sprinter, Mallick won a gold with a record timing of 21.22 seconds at the 53rd National Open Senior Athletics Championship in Ranchi in September last year and after  this event Odisha Olympic Association got in touch with  Bolt's coach who lives in Kingston, Jamaica.
Says Amiya: "My association sent all the details to them in Kingston and after seeing my records here in India, they were ready to allow me to train there for four months under Mills. I will be at the Racers Track Club where he coaches Bolt and a host of others like Yohan Blake,".
Amiya Mallick will be the first  Indian athlete who will go to the Caribbean to get training from the Olympic sprint icon's coach.
Moreover, Mallick will also get  access to the core group of trainers and physios at Racers, who will help him on strengthening and other aspects of his training.
Mallick will be moving to Jamaica in the next two weeks and though he is excited about the stint, he is well aware that this career-changing halt could help him make the best in next level.
The thought behind sending the young sprinter to Kingston came from the Odisha Athletics Association's (OAA). Earlier, Savari Nanda, a 100 and 200-metre sprinter, has already visited Australia as part of the OAA's programme.