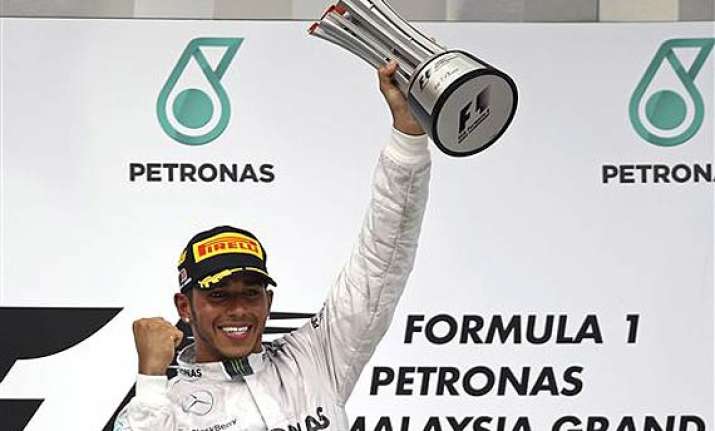 Sepang (Malaysia): English Mercedes driver Lewis Hamilton won the Malaysian Grand Prix, the second race of the 2014 Formula One season, Sunday, while Spanish Ferrari driver Fernando Alonso finished in fourth place.
German Force India driver Nico Hulkenberg finished in fifth place.
Hamilton, the 2008 world champion, came out of the pole position and set the pace, staying ahead of teammate Nico Rosberg, who continues to be the leader in the standings, and four-time defending F1 champion Sebastian Vettel (Red Bull).
Rosberg finished in second place, ,who won the Australian Grand Prix earlier this month,while Vettel came in third.
Hamilton, who won his 23rd F1 race in Malaysia, covered the 310.4 km at the Sepang International Circuit in 1:40:25.974, finishing 17 seconds ahead of Rosberg and 24 seconds in front of Vettel.
Alonso started fourth and finished in the same position, matching his performance at the Australian Grand Prix March 16.
Rosberg now has 43 points, while Hamilton has 25 points and Alonso has 24 points in the standings.
The next test for the drivers will come next Sunday at the Bahrain Grand Prix.