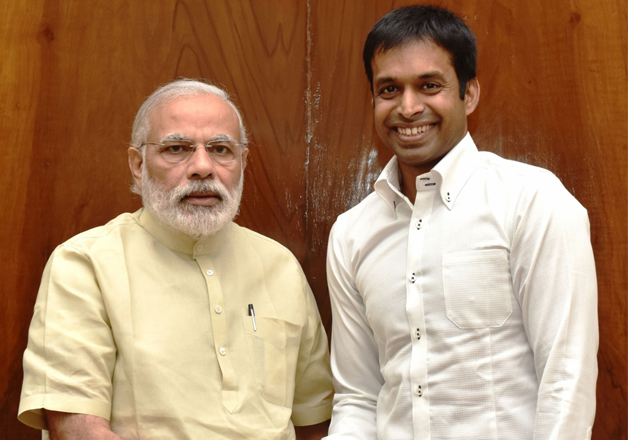 National badminton coach Pullela Gopichand on Tuesday said that the present government has supported the cause of sports to a large extent.
Hailing Prime Minister Narendra Modi's enthusiasm for sports, Gopichand, who was in the city along with his ward and Rio Olympics silver medallist PV Sindhu, said that the 'PM's keen interest in sports has lifted the morale of the sportspersons in the country'.
"When you have a Prime Minister who tweets in the middle of a badminton game, you can gauge the keen interest with which he follows the sport," Gopichand said.
"Not only during the Olympics, but also before the Games, he met each one of the athletes personally and even after returning to India, he has met them. Such enthusiasm from the head of the state really lifts the morale of the sportspersons in the country," Gopichand added.
Gopichand, who coached Olympic medallists like Sindhu and Saina Nehwal (bronze medallist in 2012), criticised the earlier dispensation at the centre for overlooking sportspersons.
"After London, we (me and Saina) went to the PMO and waited for a long time. While sitting there, no one even bothered. We looked like any other party worker waiting there. Come on we just won an Olympic medal but no one really cared," he said.
With IANS Inputs