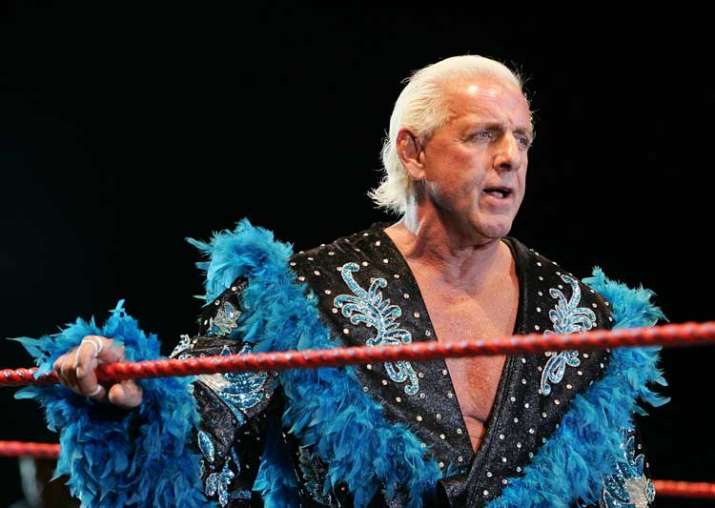 Retired World Wrestling Entertainment (WWE) superstar Ric Flair, who is regarded as the greatest professional wrestler of all time, has revealed that he has bedded 10,000 women over the years.
Flair, a 16-time WWE World Heavy Champion, made the claims in ESPN's "30 for 30" documentary about him. The documentary, which featured the 68-year-old's friends and family members, throws light on his struggles with monogamy and alcohol.
Asked how many women he has slept with, Flair said: "Maybe 10,000."
On monogamy, he said: "I probably took it real serious for about a day... I mean, I tried, but it just - I was miserable." 
Flair, who has had four children and four wives, added: "Let me tell you something, if you're wrestling and you're in Hutchinson, Kansas, and you're gonna spend the night there, I'm gonna find something to do. I'm not going through that night by myself."
Flair, who is the only WWE star to have been inducted into the Hall of Fame twice, admitted that alcohol also played a big role for the downfall in his personal life. 
He recalled a visit to a sports psychologist in the 1980s.
"(He asked) 'How much do you drink a day?' I said, 'I'll drink at least 10 beers, and probably five mixed drinks.' He said, 'Well, how many days a week do you do that?' I said, 'Every day.' 
"He said, 'Well, how do you mean every day?' I said, 'I work every day. I drink a beer in the car, I get to the hotel and I drink vodka.' 
"He came out of his chair and said, 'You drink every day, seven days a week, 365 days a year, and you've been doing that for how long?' I said, 'Well, let me see. It's 1989, I started in '72, you do the math. Almost 20 years.' 
"He said, 'That's not possible.' I said, 'Oh yeah, it is.' 
"By the time I got through with that son of a b---h, he was laying on the couch and I was on the chair talking to him."
On the sport of WWE, Flair, whose real name is Richard Fliehr, said: "It was something I was really good at. Then it became a disease."