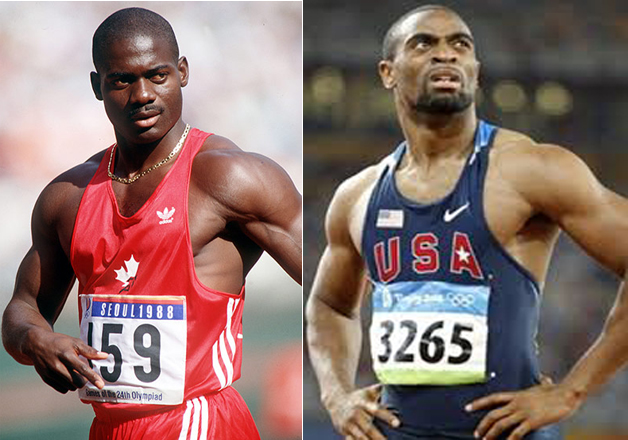 Though the use of performance enhancing drugs among athletes is not new, the number of offenders seems to be increasing at an alarming rate. 
On Sunday, India's hope in Rio Olympics' wrestling competition Narsingh Yadav was virtually ruled out of the Games after failing a dope test conducted by the National Anti-Doping Agency (NADA).
Meanwhile, the Russian contingent for the upcoming Rio Olympics was banned by the IAAF over state-run doping in the country. The IOC, however, later decided that entry of Russian sportspersons into the Games will be up to individual sports' federations. 
   
A look into the history of doping among athletes reveals that the practice dates back to the early 1900s when the early Greek athletes consumed herbal medication and animal organs in order to enhance their performance. 
Here's a look at the history of doping in athletic games and the measures taken by the World Anti-Doping Agency (WADA) to curb it. 
The first case of doping
The first case of use performance enhancing drugs by an athlete came into light during a marathon in the 1904 Summer Olympics, which was held in St. Louis, Missouri. 
Thomas Hicks, a US athlete, consumed banned drug strychnine and brandy to enhance his performance. However, there was no action taken at that time. 
During the 1960 Summer Olympics held in Rome, Danish cyclist Knud Enemark Jensen collapsed during a race and his autopsy report confirmed that he had consumed drugs. 
Formation of authorities to ban doping
In 1928, the International Amateur Athletic Foundation (IAAF) became the first ever international sports federation to ban the use of doping products. However, its implementation was in darkness for the next 40 years as there was no reliable anti-doping test or measure available. 
The first case of Olympic drug suspension occurred during the 1968 Mexico City Games. Hans-Gunnar Liljenwall became the first athlete to test positive for a banned drug and was stripped of his bronze medal. 
It was found that East Germans made the most systematic use of performance enhancing drugs.
The disqualification of Canadian sprinter Ben Johnson in 1988 forced the authorities to review and improve the measures of checking the use of banned substances.
Establishment of World Anti-Doping Agency (WADA)
During the 1998 Tour de France, a member of the Festina cycling team was arrested for consuming illegal performance enhancing drugs.
  
It was then that the International Olympic Committee (IOC) decided to convene a world conference on doping, bringing together all parties involved in the fight against doping. 
The IOC's initiative led to the formation of WADA in 1999, which aimed at bringing consistency to anti-doping policies and regulations. 
The crucial role played by WADA 
WADA's key activities include scientific research and development of anti-doping capacities, and monitoring of the World Anti Doping Code. 
The code defines the substances classified as dope, procedures and standards for doping test, and also explains the process to collect proof. 
The World Anti-Doping Code is adopted by more than 600 sports organisations, including international sports federations, national anti-doping organisations, the IOC, and the International Paralympic Committee. 
A major role played by the agency is to prepare and publish the list of banned substances, classified as steroids, stimulants etc.
WADA clearly states that an athlete can use a prohibited substance for medical reasons only through a Therapeutic Use Exemption (TSE).
Most shocking doping bans in Olympics history
Maria Sharapova: Russian tennis star Maria Sharapova was tested positive for meldonium in January 2016, following which she was given a two-year suspension by the International Tennis Federation (ITF). She will, therefore, be missing the upcoming Rio Olympics. 
Tyson Gay: Amassing countless medals in international competitions, US track and field athlete Tyson Gay was tested positive for an anabolic steroid in June 2015. Other than a ban of one year, he was also stripped of his silver medal from the 2012 Summer Olympics. 
 
Marion Jones: One of the fastest track and field athletes, she won five gold medals at the 2000 Sydney Olympics. Later, in 2007, she admitted to her use of steroids and her involvement in the BALCO affair. She was stripped of her medals and also served a six months imprisonment for perjury. Her husband C. J. Hunter, an Olympic shotputter, was also called out by the IOC for failing dope test. 
Ben Johnson: In the 1988 Seoul Olympics, Ben Johson shattered all records with his magical time of 9.79 seconds in the 100-metre sprint. Two days later, he was exposed and disqualified as he failed the drug test during the Olympic trial. The Canadian athlete was stripped of his medal. 
Lance Armstrong: Arguably the biggest name in cycle racing till date, Lance Armstrong persistently faced allegations of doping throughout his career. For years, he vehemently denied his use of performance enhancing drugs. In 2012, he was stripped of all his titles and was banned for lifetime from competitive cycling.