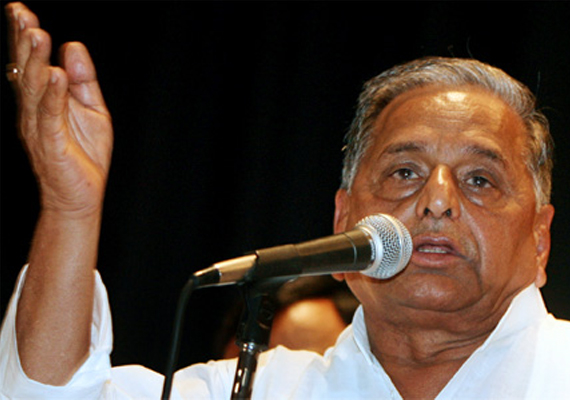 New Delhi, Aug 24: Samajwadi Party today said the Supreme Court has taken the "right decision" by dismissing the plea for probe against P Chidambaram in the 2G case, while BSP, another outside supporter of UPA, declined to comment.  
"Whether Supreme Court or any other court, whatever decision is taken by judiciary, it always takes the right decision," SP chief Mulayam Singh Yadav told reporters here.  BSP supremo Mayawati, however, said "no comment" when asked by reporters for her reaction.
BSP MP Vijay Bahadur Singh, however, said, "Petitions of Subramanian Swamy and Prashant Bhushan were totally misconceived and not maintainable. It is a mischievous, motivated petition only to draw political mileage because they want to land in politics with the help of parachutes which the Supreme Court has rightly rejected."
Welcoming the judgement, NCP, a UPA ally, said there was no case against Chidambaram.
"This was a concerted attempt by Opposition to whip up wrong propaganda against him (Chidambaram) and the Supreme Court has done the right thing. We welcome the judgement," NCP spokesperson D P Tripathy said.
Demanding apology from BJP and NDA, Congress leader Rashid Alvi said, "It may be a disturbing news for BJP and NDA. I demand they should apologise not only to Chidambaram but to the nation and the Congress also. Now the entire country will know their real face."
The Supreme Court today dismissed a plea for making Chidambaram a co-accused in the 2G spectrum case, saying there was no prima facie material against him of any criminal conspiracy or procuring of any pecuniary gain.