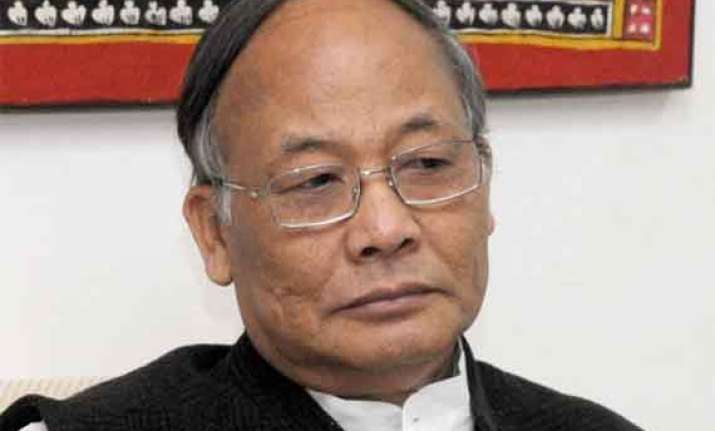 Imphal: Burglars broke into the private residence of Manipur Chief Minister Okram Ibobi Singh in the interior Thoubal district and decamped with household items, police said today.
The theft came to light yesterday when Singh's wife Landhoni Devi, a Congress MLA, visited the house, which used to stay locked since no family member resided there.  
Although about 30 India Reserve Battalion personnel were assigned to watch Singh's private house, they were instead used to guard the neighbouring house of his younger brother, Okram Ibotoamba, in the Thoubal Athokpam area, police said.  
Official sources said that the exact time of the robbery or the value of the stolen articles was not known.  
Meanwhile, all the 30 IRB personnel deployed to guard the chief minister's house have been replaced, police said.  
Director General of Police Shahid Ahmed and senior officials, including forensic science personnel and bomb experts, visited the house soon after the theft was reported to carry out a thorough inspection of the premises, police added.