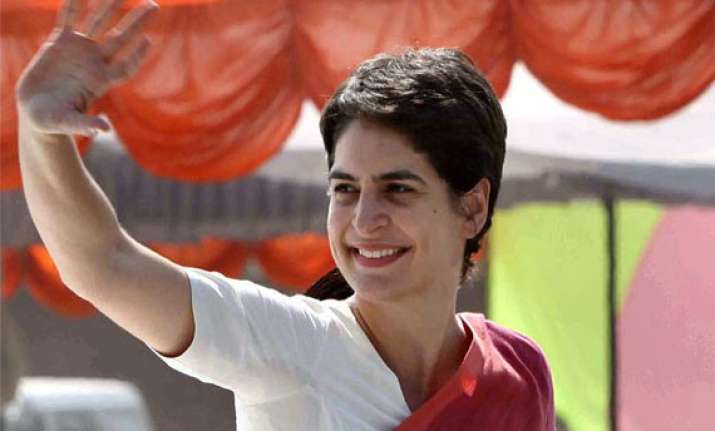 Rae Bareli, Dec 17: Priyanka Gandhi has begun a two-day visit to her mother and Congress president Sonia Gandhi's parliamentary constituency Rae Bareli.
During the two-day visit, Priyanka, who reached here last night, would be holding meetings with party workers at Bhuemau guest house, party sources said.
This is her second visit to Rae Bareli within a span of one month.
Earlier, she had held meetings with party workers during her two-day visit here on November 8 and November 9.
On the first day of her visit last time, Priyanka, held block-wise meetings of party workers up to nyaya panchayat level and talked about strengthening the organisation and discussed development works.
She had also assured people in her brother Rahul's constituency Amethi that she would visit them regularly and keep in constant touch.
Congress had won only two seats in Amethi while in Rae Bareli it drew a blank.