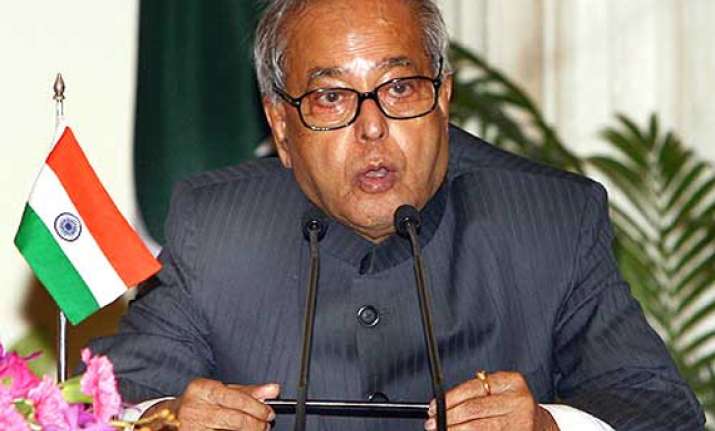 New Delhi, Jun 29: Congress veteran Pranab Mukherjee today said he has no regrets for not becoming the Prime Minister and said Manmohan Singh is one of the "finest persons" and a worthy one to occupy that position.
"I don't regret that...no regret at all," Mukherjee said.  "I'm repeating that Manmohan Singh is one of the finest persons and worthy person to be the Prime Minister. After Nehruji and Indiraji, he will be the next man to complete second term. So, no regret at all," he said.  
He underlined that the post of the President was such that it should not be "sought" but "offered".  "Personally, I do still believe that this office is to be offered and not to be sought," he said.
Hailing from a village in West Bengal, the 77-year-old former Finance Minister said his nomination for the presidential poll which he appears set to win, demonstrated that "anybody" in the country can go on to occupy the highest constitutional post.
He rejected opposition-backed nominee P A Sangma's call for a debate with him ahead of the July 19 poll.  "The issue is not about debate. Debate on what?...President is a figure head. Debate takes place on issues determined by the political parties.
They place those issues before the electorate and the leader of the political party which forms the government or Prime Minister, those issues are debated.
"Indian President does not determine policy. Here, the President is not the policy-maker. In the name of the President, the cabinet takes the policy decision," he said.  Terming Sangma as a "bright man", Mukherjee said "yes I love him."