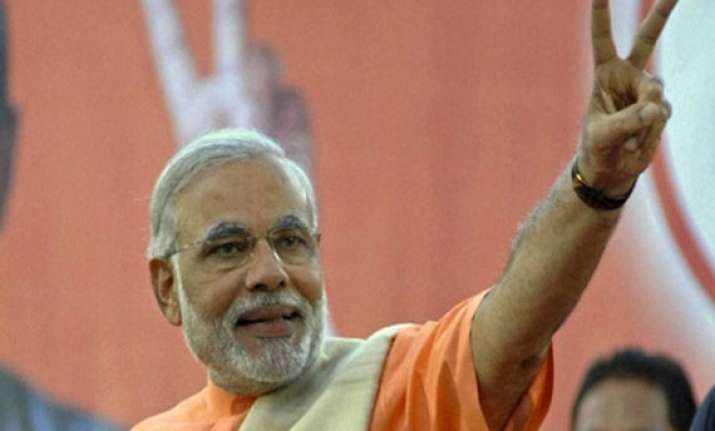 New Delhi: Prime minister-elect Narendra Modi is likely to hold the position of the chairman of National Democratic Alliance (NDA), following the example of Atal Bihari Vajpayee who headed both the government and the ruling coalition, according to a report published in The Economic Times.
Top sources in the BJP said NDA's working chairman LK Advani had been told that Modi will have to lead the coalition to ensure smooth functioning of the government and the supporting alliance. Vajpayee, who has been seriously unwell for some years, is still NDA chairman.
The fact that BJP President Rajnath Singh and his predecessor
Nitin Gadkari
are both said to be keen on joining the government would mean that Modi can also have a person of his choice as the next party chief.
But the final shape of the government remained unclear. A powerful section of RSS is said to be of the view that there should be no hurry to induct Rajnath Singh into the Modi cabinet as his presence is needed to steer the party through important assembly polls.