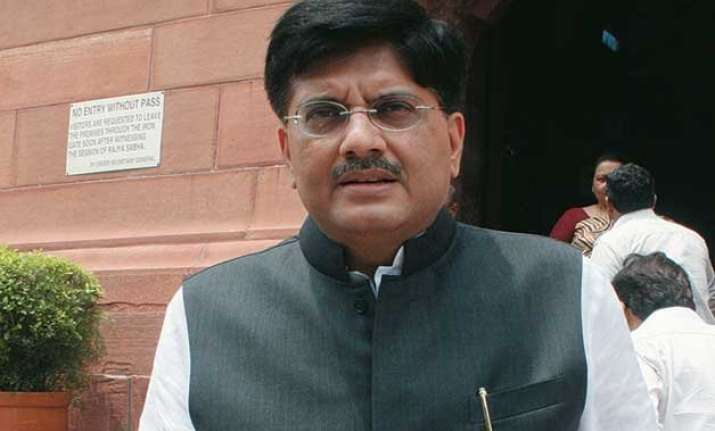 Nagpur: Union minister of state for coal and power, Piyush Goyal said today that Mumbai will be able to save up to Rs 80 crore per year with installation of LED bulbs as street lights.
He said Municipal Corporation of Greater Mumbai (MCGM), which regulates street lights in the metropolis will not have to spend anything for installations of the LED lights. Mumbai is among various cities for Centre's LED light project.
"There will be huge saving on the street light as well as in domestic sector in the due course," Goyal told reporters during the inauguration of a coal mine here.
"I don't know, why some people opposed.. May be (they) wanted to give it to some private parties," he said referring to the recent criticism of the project by Shiv Sena spokesperson Sanjay Raut, without naming Sena or any leader.
Raut in an article in Sena mouthpiece 'Saamana' on Friday had objected to the BJP-backed plan to install LED lights in the city.
The Government is following a transparent procedure of e-tendering to acquire the required quantity of LED lights, Goyal said, adding that in next three years, entire country will have only LED lights in public as well as domestic sphere.
The minister said with energy-efficient LED lights, demand of electricity will be down by 10,000 MW and lead to savings to the tune of Rs 12,500 crore.
To a query, he said the Centre was procuring LED bulbs in bulk purchase.