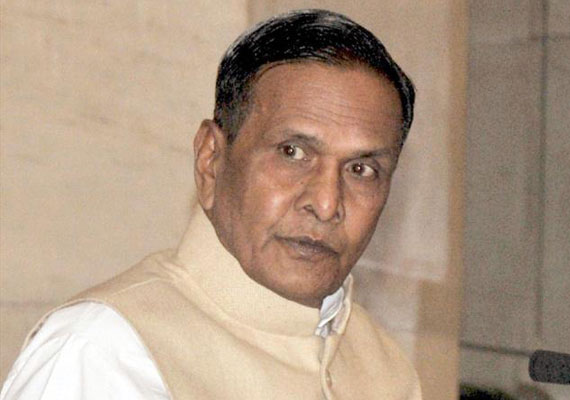 New Delhi, July 30:  Disregarding the party gag, Congress leader and Union Minister Beni Prasad Verma today launched fresh attack on Samajwadi Party chief Mulayam Singh Yadav, alleging he was "hand in glove" with sand mafia and this was the reason for suspension of Noida SDM.
Verma demanded revocation of suspension of Noida SDM Durga Shakti Nagpal, an IAS officer, as he claimed that she was not suspended for demolition of any religious place.
"The suspension was done as per supremo's (Mulayam Singh Yadav) order and (Uttar Pradesh Chief Minister) Akhilesh (Yadav) was unaware of the order. He is a good boy. His father should not ruin his career as he is under training period," Verma told reporters here.
He alleged that Mulayam Singh Yadav had wanted Nagpal's suspension as he was "hand in glove" with sand mafia against whom the SDM had launched a campaign.
"The girl is innocent. If she is not reinstated with due respect, the state government will have to bear the brunt," Verma said.
Referring to the disproportionate assets case against Yadav, the Congress leader said the matter should be probed properly.
"However, Mulayam should not be sent to jail as I want to contest against him in the upcoming Lok Sabha elections," he said.
Verma's fresh attack on Yadav came despite the party asking him to refrain from making adverse comments against the SP chief. His criticism of Yadav earlier this month had created a major uproar.