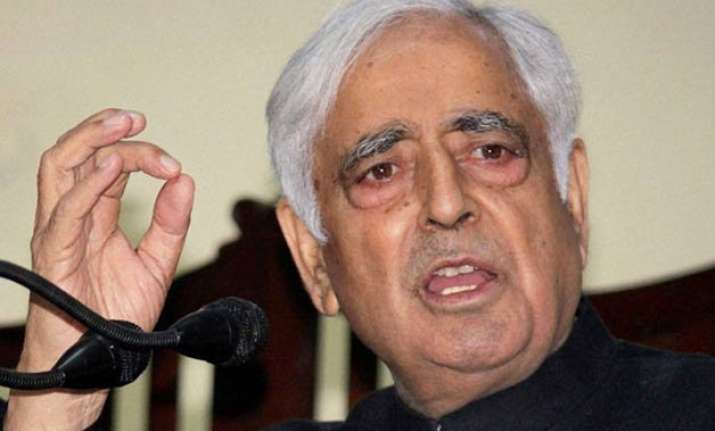 New Delhi: The condition of Jammu and Kashmir chief minister Mufti Mohammad Sayeed, admitted in AIIMS for the past 14 days, is believed to have further worsened with doctors putting him on ventilator support.
79-year-old Sayeed, detected with sepsis, decreased blood counts and pneumonia, was admitted to the hospital on December 24, with complains of neck pain and fever.
He continues to be in the Intensive Care Unit of AIIMS, with doctors remaining anxious as his platelets dropped dangerously low.
AIIMS came out with a brief statement, saying that the chief minister required respiratory support and that "his condition continues to be warranting close monitoring by the team of experts at AIIMS".
Education minister and government spokesperson Nayeem Akhter said, "the chief minister had responded to the new line of treatment yesterday. However, today there was no significant progress."
Sources in the hospital said that Sayeed was put on ventilator support as he was suffering from breathing problems because of infection in the lungs.
Sayeed took over as chief minister of PDP-BJP coalition on March 1 last year.
His health had sparked off speculation that there could be a possible change of guard. Sayeed had himself hinted last November during a press conference in Jammu that he would like to hand over the reins to his daughter Mehbooba Mufti.
When asked, Akhter said, "Right now Mehbooba ji is worried about the health of her father. However, let me make it clear that she is an obvious choice."