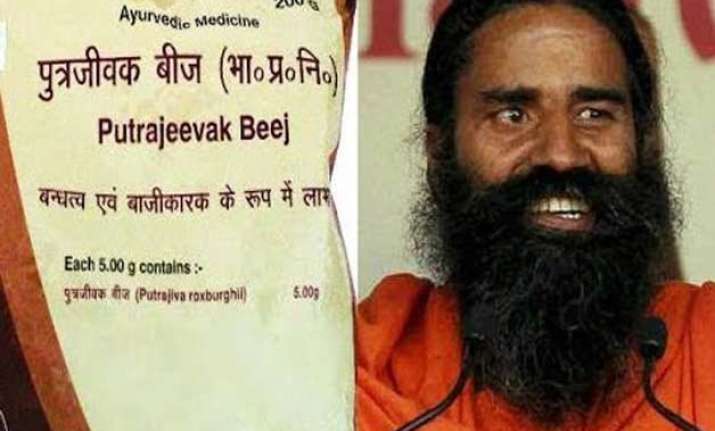 New Delhi: After an uproar over yoga guru Baba Ramdev's controversial Ayurvedic medicine 'Divya Putrajeevak Beej', the BJP govt in Madhya Pradesh has imposed a ban on the medicine till its name is changed.
The govt has asked Patanjali Yogapeeth to first change the name of the medicine and has made it clear that it will give permission to sell the product in the state only after it's renamed.
There have been allegations against Ramdev's drug that promises the birth of a male child. 
There was uproar in parliament over 'Divya Putrajeevak Beej' a few days back. Opposition parties wanted strict action against the manufacturers as the medicine was seen as making promises of ensuring  the birth of a male child.  
Earlier, Ramdev, in a press conference, had claimed that the drug had nothing to do with sex determination of a child before birth and alleged that a political controversy was being created in order to defame Prime Minister Narendra Modi.
He also said that people who are making the allegations have no knowledge of Ayurveda.
JD(U) leader KC Tyagi had raised the issue in the Rajya Sabha, saying "PM gave a call for 'Beti Bachao Beti Padhao'...and there is this medicine to determine sex".
The opposition had demanded to ban the purported ayurvedic product in Upper House while terming it as illegal and unconstitutional and sought stringent action against the manufacturers.