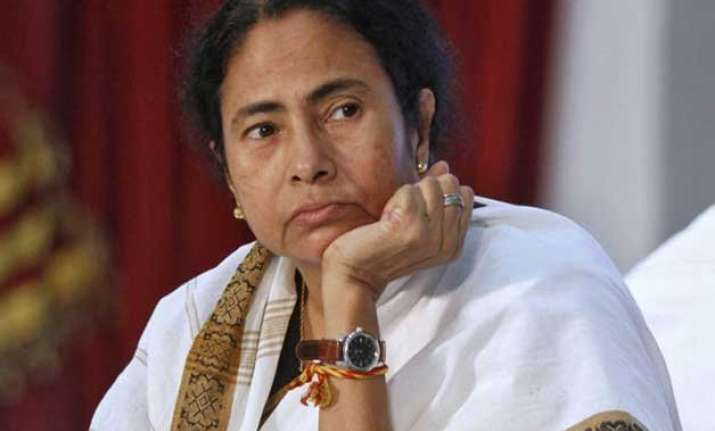 Kolkata: West Bengal Chief Minister Mamata Banerjee has written to Prime Minister Narendra Modi seeking his immediate intervention for phase-wise replacement of Farakka barrage gates, one of which had collapsed recently.
State Irrigation Minister Rajib Banerjee told PTI here today that in her letter to the Prime Minister on Wednesday, the chief minister has urged the Centre to initiate phase-wise replacements of all the 112 gates of the barrage.
"The collapse of gate number 49 recently has led to free flow of water to Bangladesh. The situation may worsen if other gates too collapse," Banerjee said.
"Most of these gates are damaged and need replacement. So far only 22 have been replaced. So the chief minister has written to the Prime Minister seeking his immediate intervention," he said.
Rajib Banerjee said during his recent meeting with Union Water Resources Minister Uma Bharti at Siliguri he had apprised her of the poor condition of all the lock gates at Farakka and that at least two of them had collapsed some time back.
The Union minister had told him that all the lock-gates of the barrage needed to be changed phase-wise by 2017, Banerjee said, adding that she had also apprised the Prime Minister of the matter so that a time-bound programme in this regard could be initiated.
He said the chief minister has written to the Prime Minister for ensuring a time-bound replacement to protect the interests of West Bengal as with the collapse of the lockgates the water was quite often flowing down to Bangladesh.
The barrage is located 17 km from the Bangladesh border.
Gate number 49 was washed away on March 15, leading to free flow of water down the barrage. Following this authorities have diverted excess water to a feeder canal and towards Bangladesh.
The two countries had signed a landmark 30-year agreement in 1996 on sharing of Ganga waters.