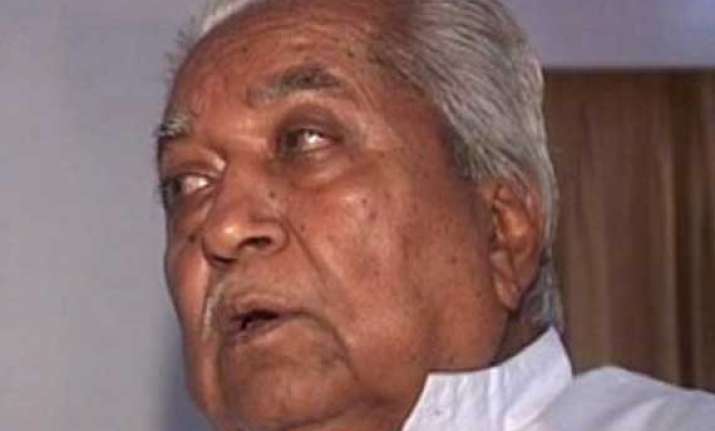 Rajkot: Veteran leader Keshubhai Patel on Wednesday announced that he would quit active politics and wished that the Gujarat Parivartan Party floated by him against Narendra Modi should merge with the BJP.
86-year-old Patel, who was on a day—long visit to his constituency Visavadar—Bhesan in Junagadh district to meet his supporters, informed them about his decision to quit active politics.
"I am going to resign as an MLA because of my growing age and ill health," Patel told his supporters.
The statement of Mr. Patel ahead of the Lok Sabha elections will come as a boost for Modi's BJP and help in its plan to win maximum number of seats from the state.
"I have yet not decided to join any political party but I feel that the GPP should be merged in a national party other than the Congress," Mr. Patel said, indicating that he wanted to merge his party with the BJP.