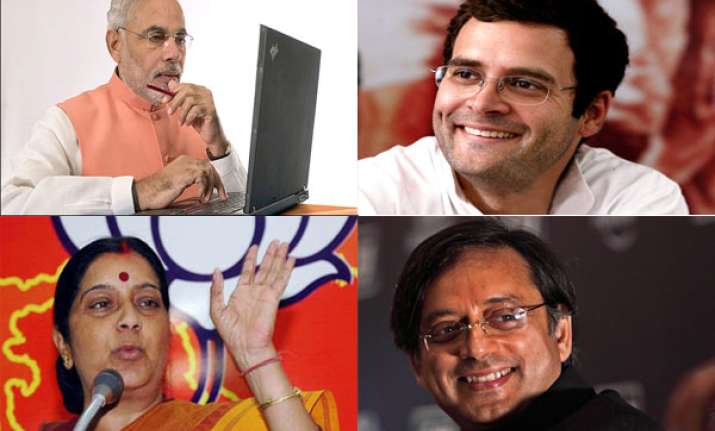 New Delhi: With more than half of India's population young, our politicians have now resorted to the social media to reach out to their young voters.
It was Congress president Sonia Gandhi who told the party Chintan Shivir in Jaipur that the leaders should now focus on connecting with the young voters through social media. Sonia Gandhi had also advised them to use the social media to counter accusations and insinuations against the Congrss.
Now, we have politicians who update their Facebook accounts almost on a daily basis, and also access Twitter and YouTube regularly.
We present here a list of 10 politicians who have a major fan following on social networking sites and are full of zip in interacting with people on these sites.