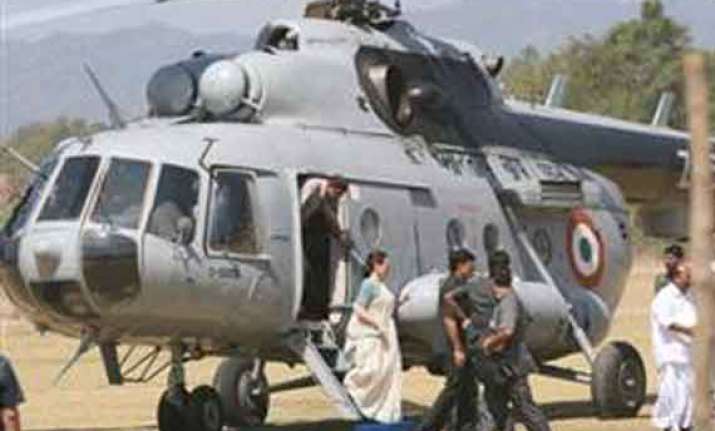 Chevella (AP): The helicopter in which Congress president Sonia Gandhi arrived for a rally here developed a snag this afternoon, forcing her to travel by road later.
Gandhi arrived in the helicopter here in Ranga Reddy district of Telangana in Andhra Pradesh and addressed a public rally.
She was slated to fly later to Andhole in neighbouring Medak district for another rally, but the chopper was found to have some technical problem due to which she travelled by road, Ranga Reddy Superintendent of Police, B Rajkumari said.