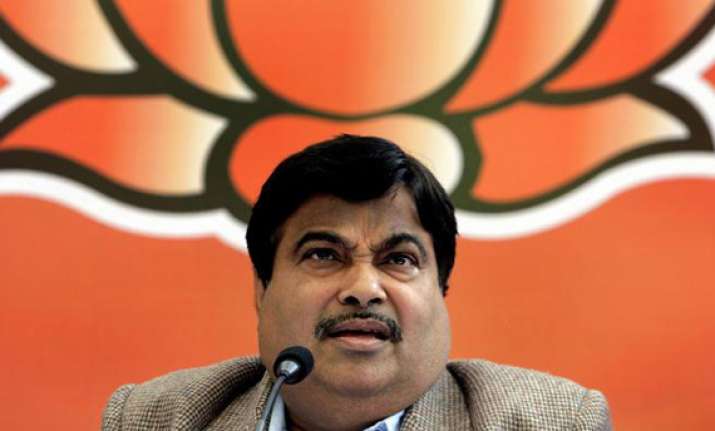 New Delhi, Aug 8: BJP leader Nitin Gadkari, who is the poll in-charge of Delhi, Wednesday met the party councillors and asked them to reach out to maximum number of people ahead of assembly elections due later this year.
"He met around 100 councillors from north and south Municipal Corporations of Delhi and told them to reach out to as many people as they can in their respective wards," said a party source.
The meeting went on for two hours. Delhi unit chief Vijay Goel was also present.
According to sources, Gadkari also told them to reach directly to him if they face any problems.
Former BJP president, Gadkari was recently appointed as poll in-charge to give a shot in the arm to the faction-ridden Delhi unit.