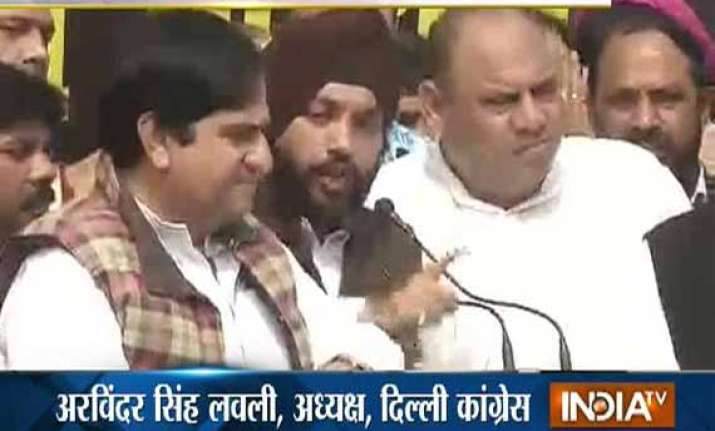 New Delhi: The Delhi Congress today launched a pol-khol campaign to expose both AAP and BJP among the people of Delhi.
Launching the campaign, Delhi Congress chief Arvinder Singh Lovely accused Arvind Kejriwal of running away from shouldering responsibilities and fulfilling their poll promises.
" AAP had promised to halve electricity bills but they failed to implement this. They had also promised to provide 700 litres of free water but they also did not implement this," said Lovely.