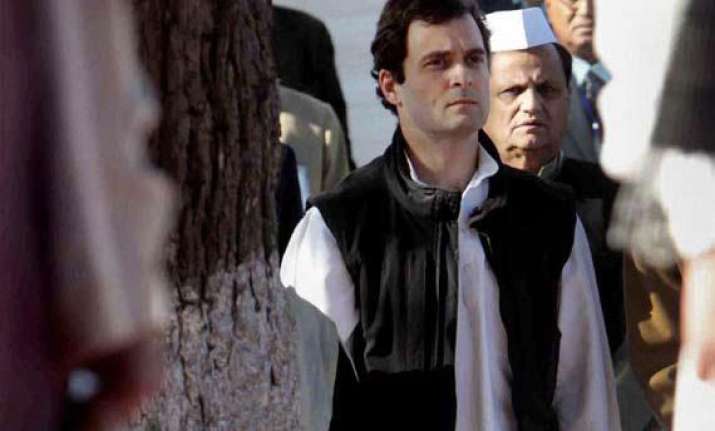 New Delhi, Feb 21: The Congress party is in the process of finalising a team for the 2014 general elections, its vice president Rahul Gandhi indicated Thursday.
"There is a lot of talent in the party... I am very excited about it... the only thing is to align it," Gandhi told reporters after the president's address to the joint sitting of the two houses of parliament.
Gandhi, who sat in the second last row in the central hall of parliament, shared the bench with Minister of State for Defence Jitendra Singh and Minister of State for Home R.P.N. Singh.
During the address, Gandhi was spotted using his blackberry phone several times.
After becoming vice president last month, Gandhi has met party office bearers, chief ministers, state unit chiefs and legislative party leaders over the past few weeks to get a feedback on the strengths and weaknesses of the party.
The feedback is expected to help Gandhi work out the much-awaited party reshuffle which will throw up a team to face the slew of assembly polls this year culminating in the big fight of the 2014 Lok Sabha elections.
Gandhi, who heads the party's coordination panel for the 2014 polls, is expected to give important roles in the party to younger leaders.