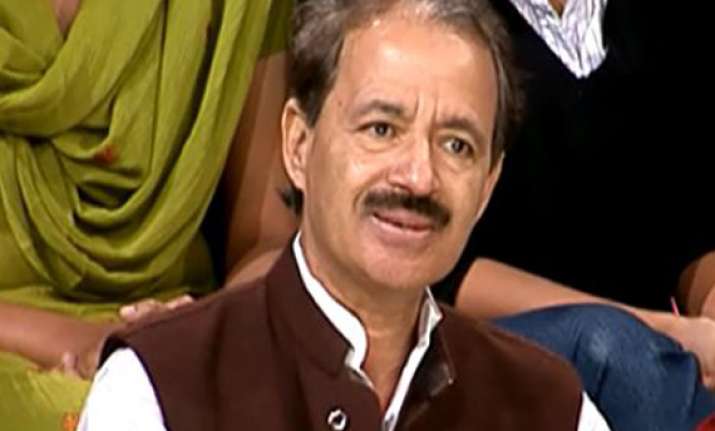 New Delhi/Lucknow, Dec 20: A day after the Centre returned to UP an assembly resolution on dividing the state into four, Congress today favoured setting up of a State Reorganisation Commission to go into demands of formation of separate states.

Party spokesman Rashid Alvi steered clear of questions on whether the Congress wanted division of UP or was against it. "Neither we are supporting, nor we are opposing," he said in Delhi while replying to a volley of questions on the issue.

At the same time, he justified the Centre's action saying that the BSP government had forwarded the proposal for division without applying its mind to several concerned issues and proper consultations.

On the issue of forming State Reorganisation Commission, Alvi claimed that all UPA allies were "with us on the issue". 

He, however, avoided questions on the issue of formation of seperate Telangana saying it was a "very sensitive" matter. 

The Congress statement came as Uttar Pradesh Chief Minister alleged that the Centre was keeping the issue of division of the state pending and the letter sent to the state by it yesterday in this regard was against constitutional norms.

In Lucknow, UPCC President Rita Bahuguna Joshi said the Centre has a right to question the feasibility of the move. 

"The Centre has the right to question all relevant questions related to creation of new states like geographical boundary, revenue, debt and capital," Joshi told reporters . 

Terming Mayawati government's move for new states as "drama", she said that had she really been serious, she ought to have taken people's opinion in the past five years, constituted a team of experts to study the details and then moved the proposal in the house for a positive discussion. 

Objecting to Maywati terming the letter as not in keeping with constitutional norms, she said that her advisors were not fully aware of the Constitution.