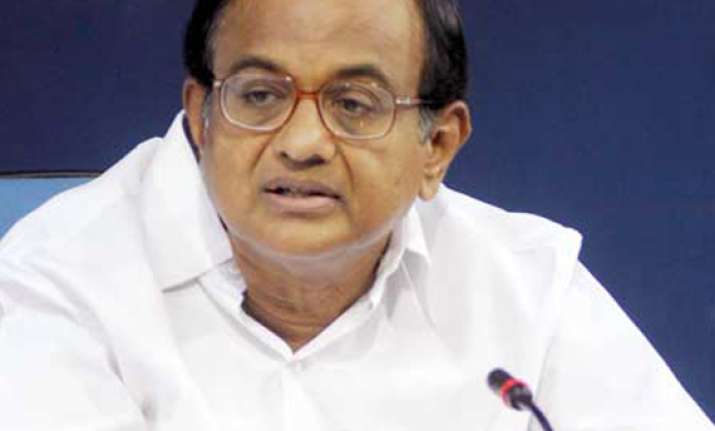 New Delhi, Jun 7: Government and Congress today came in defence of Home Minister P Chidambaram rejecting opposition demands for his resignation in the wake of the Madras High Court order that declined to dismiss a petition challenging his election to Lok Sabha in 2009.
Law Minister Salman Khurshid ridiculed the BJP for demanding Chidambaram's resignation over the issue.  
"Should the Home Minister get a resignation printed because they demand it on a daily basis or should he give it on the internet? BJP wakes up in the morning and says that the Home Minister should resign.
"God knows how many times the Home Minister would have resigned had he accepted whatever BJP said," he told reporters on the sidelines of a conference here.  Party General Secretary Digvijay Singh also backed the Home Minister on the issue.
"What case he (Chidambaram) has lost? It's an election petition. He has not lost a case, which has anything to do with his working as the Home Minister," Singh said.  
On AIADMK chief J Jayalalithaa's statement that Chidambaram should quit as his continuance will be a "blot on democracy", the AICC leader said, "As far as Jayalalithaa is concerned, it is a political issue. The Election Commission has declared Chidambaram as elected and that is it." 
Noting that elections can only be challenged through an election petition, Khurshid said that media reports were giving an impression of it being a criminal trial, which is not the case.
He said that it is only through an election petition that it can be probed whether there is any flaw or wrong-doing in an election, any violation of the election law.
Janata Party President Subramanian Swamy also demanded Chidambaram's removal.
He said the Madurai Bench of the Madras High Court did not consider all 29 charges against Chidambaram as baseless.