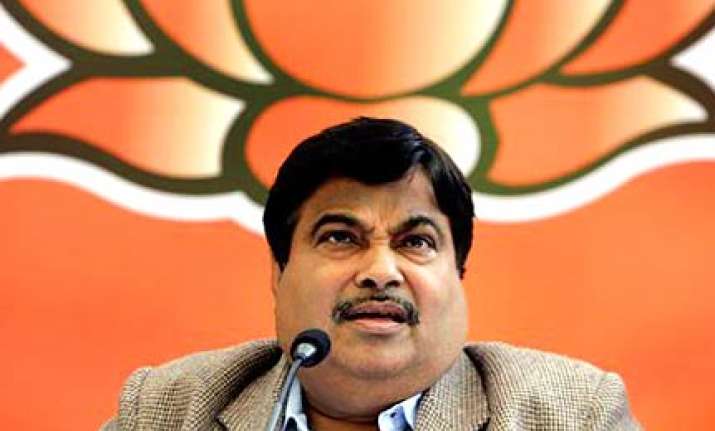 BJP on Monday demanded an explanation from Prime Minister Manmohan Singh and UPA chairperson Sonia Gandhi for the recent increase in prices of petroleum products and announced that it would launch country-wide protests against price rise on July 1.
"BJP will observe July 1 as Mahangai Virodh Diwas across the country. Rallies will be organised in state capitals and prominent cities against price rise," party general secretary Ananth Kumar told reporters here today.
He alleged that though Prime Minister Manmohan Singh had stated on the first anniversary of UPA-II that price rise is a serious issue and promised to deal with it, nothing has been done.
"We want to ask if hike in petro-product prices is an example of the kind of solutions this government is looking at to deal with this problem," he said.
BJP alleged that the first task performed by National Advisory Council headed by Gandhi was suggesting increase in prices of petroleum products.
"What is the NAC doing on price rise? Not only the Prime Minister but also the UPA Chairperson are answerable to the nation for price rise," he said.
The BJP General Secretary stated that UPA had won the 2009 Lok Sabha polls with the promise of controlling prices.
He said BJP President Nitin Gadkari will lead the protests on July 1 in Ratlam, Leader of Opposition in Lok Sabha Sushma Swaraj in Raipur, M Venkaiah Naidu in Chennai, Rajnath Singh in Bhubaneshwar and M M Joshi in Ranchi.
The main opposition is also carrying out a signature campaign against price rise and has set a target of collecting 10 crore signatures before the monsoon session of Parliament beginning next month.
"When the monsoon session of Parliament begins, we will march to Rashtrapati Bhawan and submit to the President whatever number of signatures are achieved by then," Kumar said, claiming five crore signatures have already been colected.
The BJP leader accused the Centre of misleading people on the issue of price rise.
Kumar said a comparison should be made of the rise and fall in prices in the last few months in Pakistan, Bangladesh and Nepal with prices in India to know the reality.
"The UPA government is not only defending the rise in prices but even trying to justify it," he said.
BJP fears that food inflation, already hovering around 18 per cent, might jump to 20 per cent due to the cascading effect of hike in petro product prices. PTI