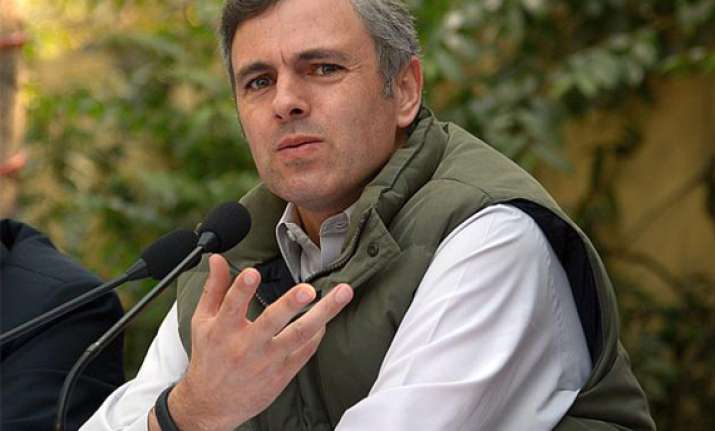 Jammu: Jammu and Kashmir Chief Minister Omar Abdullah Monday lashed out at the Bharatiya Janata Party (BJP) for denying ticket to its senior party leader Jaswant Singh.
Omar accused the BJP of denying nomination to people who, according to him, are gentlemen and giving election tickets to those he believes are goons.
The chief minister also warned Indians to be cautious of this trend which he believes is dangerous.
Reacting to the controversy over the BJP's decision not to give ticket to Jaswant Singh -- believed otherwise to be close to former prime minister and party icon Atal Bihari Vajpayee, Omar posted on his Twitter site: "So gentlemen like Jaswant Singh will be shown the door and goons like (Pramod) Muthalik will receive the red carpet. Be afraid India, be very afraid."
The BJP Sunday cancelled Sri Ram Sene chief Muthalik's membership shortly after he was inducted into the party.
Omar and his party leaders have also been accusing their rivals in the Peoples Democratic Party of a tacit understanding with the BJP against "secular forces in Jammu and Kashmir".