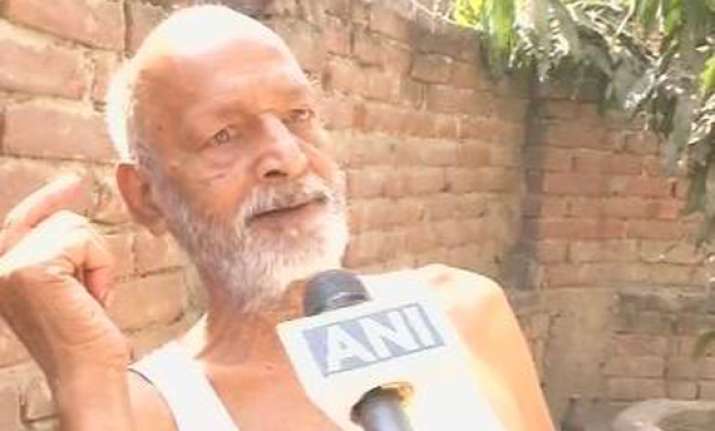 Buxar (Bihar): Turning down all persuasions of BJP leaders and even a telephone call from Narendra Modi, senior party leader Lal Muni Choubey today filed nomination as an Independent candidate from the Buxar Lok Sabha seat.
The senior BJP leader who had blasted the party leadership two days ago for "sidelining" seniors like Jaswant Singh and himself, turned down all persuasions of party leaders to mollify him and filed his nomination at Buxar after leading a procession of large number of his supporters.
Choubey later said BJP prime ministerial candidate Narendra Modi called him up last night and requested him not to contest against the party's official candidate.
After filing nomination, Choubey told reporters that he represents the "purani (old) BJP" and would ensure defeat of "nai and nakli (new and fake) BJP".
Entry of Lal Muni Choubey in the ring spells trouble for the BJP which has fielded former Bihar minister Ashwani Choubey from the seat.