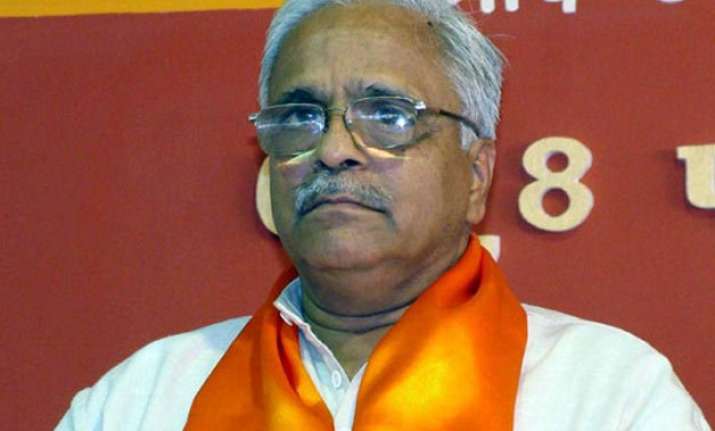 Nagpur: Suresh "Bhaiyyaji" Joshi may soon get a coordinator's responsibility to harmonize situations between the Bharatiya Janata Party (BJP) and the Rashtriya Swayam Sevasangh (RSS).
RSS joint general secretary Dattatrey Hosbole is likely to replace Joshi as the general secretary. This is the second highest position in the Sangh.
According to the sources from the RSS, talks are on since many days regarding the delegation of new responsibilities to Joshi.
Hints of the change were picked from the meeting of BJP president Amit Shah with the top brass of RSS on Friday on the occasion of Holi. The final decisions were to be taken after this meeting.
Sangh would be organizing a National Representative Meet from 13th to 15th March in Sangh Bhawan in Resham Bagh. Speculations are rife that Joshi could be delegated new responsibilities during this meet.
The BJP President reached Nagpur on Friday on the occasion of Holi. He had a detailed discussion with the leadership of RSS on various topics in the RSS Headquarters.
The meeting was attended by RSS Chief Mohan Bhagwat, General secretary Bhaiyaa Ji Joshi, the Union's think tank Dattatrey Hosbale and other top position holders.
Bhaiyya Ji Joshi is considered as an expert strategist hence he is expected to get the coordinator's post.