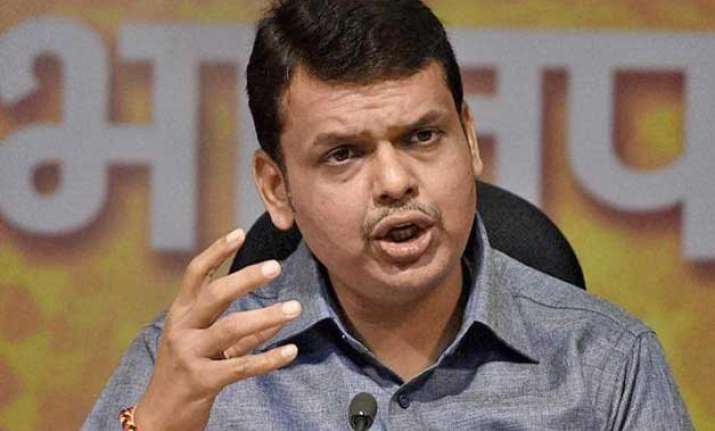 Kolhapur: Maharashtra Chief Minister Devendra Fadnavis today said his government was committed to fulfilling the election promise of scrapping the local body tax, and an announcement would be made soon.  Traders in the state are opposed to the LBT, which was introduced by the previous government as an alternative to octroi.
"We have put in a lot of thought into scrapping LBT.  An alternative tax proposal was needed to be worked out. The state is committed to abolish LBT and a formal announcement in this regard will be made soon," Fadnavis said.  
He was speaking at the Platinum Jubilee Function of Marathi newspaper 'Pudhari' here, in the presence of Prime Minister Narendra Modi, Governor Ch Vidyasagar Rao, Union Ministers Nitin Gadkari, Suresh Prabhu and state Cooperation Minister Chandrakant Patil.
The state government was also working for finding an alternative to road toll, he said.
"We have formed a committee that is looking at this issue very closely. We tried to search for an alternative that would benefit the people. We will do what is in the interest of the state," Fadnavis said.
Modi, in his speech, said the Chief Minister will ensure that people's expectations from him are fulfilled.  "Chief Ministers came and went (in the past). Demands were made to them as well. But this is Devendra Fadnavis. I am sure he will fulfil all the expectations that people have from him," Modi said.