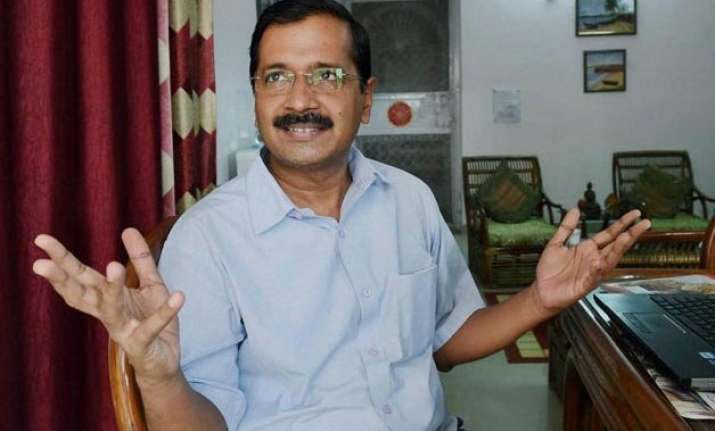 New Delhi: Delhi Chief Minister Arvind Kejriwal's appeal to commoners for funds has turn out to be a big success, as the party collected a huge amount of Rs 10 lakh in a single day. People from across the country made donations for the party by donating Re. 1 to Rs. 50000.
Ever since AAP's landslide victory in Delhi polls this year, the party has been through various ups and downs. And the major jolt came after the expulsion of Yogendra Yadav and Prashant Bhushan. But despite of all the hurdles Kejriwal managed a smooth functioning of the government.  
But now the party is facing serious crunch for funds and don't have enough money to run the day to day affairs of the party.  
Delhi CM Arvind Kejriwal has always stated that his is a common man's party. Keeping this notion in mind, Kejriwal never had any qualms in asking for funds from 'aam aadmi.'
In recent 70-second advertisement, Delhi CM made a fervent appeal to the people asking for funds. Kejriwal urged the public saying that a Rs 10 donation by each will help him pursue honest politics in the country.
Reportedly, AAP funds saw a constant decline in the recent past from the followers in India and abroad. Infact, it just received Rs.709 on Saturday, which was the lowest point ever for the party funds.
However, after Delhi CM's funding appeal it was raining funds for the party as of a result of which the party managed to collect Rs. 10 lakhs in a span of 24 hrs.  
It is the second time, Kejriwal manged to persuade AAP followers and got a tremendous response. Earlier, in February 2014, Arvind Kejriwal made an appeal on social media for public donation after which the party managed to collect Rs. 1 crore in just two days.