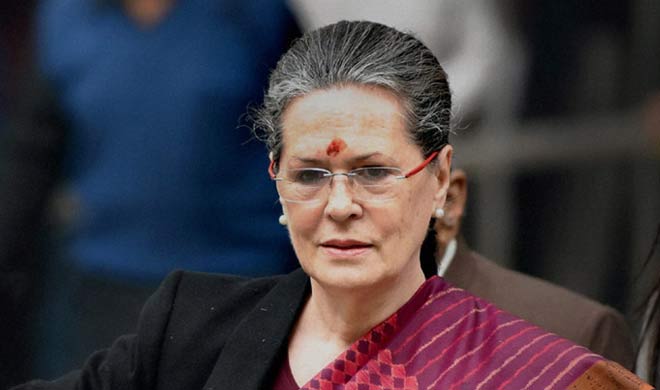 Union Minister Venkaiah Naidu today said alleged that the main reason behind Sonia Gandhi staying away from UP campaign was that she feared defeat.
Addressing an election ralllly in Ballia, Naidu said that Sonia knows her party is not in a position to win. 
"Sonia Gandhi is not coming for electioneering as she is afraid of the defeat," he claimed.
Referring to the Ram temple issue, Naidu said, for BJP it is not an issue of election but that of belief. "BJP is not seeking votes in the name of Ram Temple," he said.
Attacking SP-Congress alliance, he said Congress had "betrayed" Charan Singh, Chandra Shekar, Deva Gowda and IK Gujral in the past and despite being aware of it, Akhilesh Yadav has "committed a crime" by entering into an alliance with that party.
It is like giving another chance to the betrayer, that is, Congress," he said.
Charging the SP and BSP with "consolidating Muslims in the name of religion and dividing Hindus in the name of caste", Naidu said, Mayawati's appeal to Muslims to vote for her party amounted to violation of the Supreme Court directives.
On Lalu Yadav making a derogatory reference to the Prime Minister, he said RJD, BSP, SP and Congress are taking the election campaign to a "very low level".
"They have lost confidence after having lost public support and are saying all unfounded things," Naidu added.
(With PTI inputs)