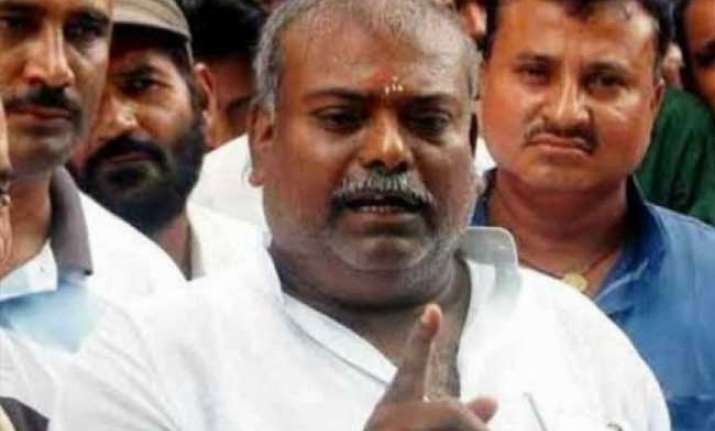 New Delhi: Accused with rape charge by a 15-year old girl from Nawada, RJD-MLA Raj Bhallabh Yadav today surrendered before the Biharsharif Court.
The court sent him to 14-day judicial custody.
An arrest order was issued against him almost a month ago in connection with the rape case.
The order was issued following a complaint against the MLA by a minor girl from Nawada who alleged that Yadav raped him on February 6, said Deputy Inspector General of Police Shalin.
The girl had identified the accused MLA when his photograph was shown to her and later she identified him in person also, the DIG said.
The statement of the girl was taken under section 164 of IPC and an FIR in the case was lodged against Yadav with Women police station, Nalanda, on February 9.
Yadav won from Nawada seat on RJD ticket in the recent Assembly election and has previously served as a minister in the RJD government.
Taking a serious note of rape charges levelled against its MLA, Rashtriya Janata Dal (RJD) had suspended Raj Ballabh Yadav from the party immediately after the arrest warrant was issued against him.
"The party has taken a serious note of the rape charges levelled against MLA Raj Ballabh Yadav. We have suspended him from the party with immediate effect," said RJD state president Ram Chandra Purbe after suspending him.