Follow us on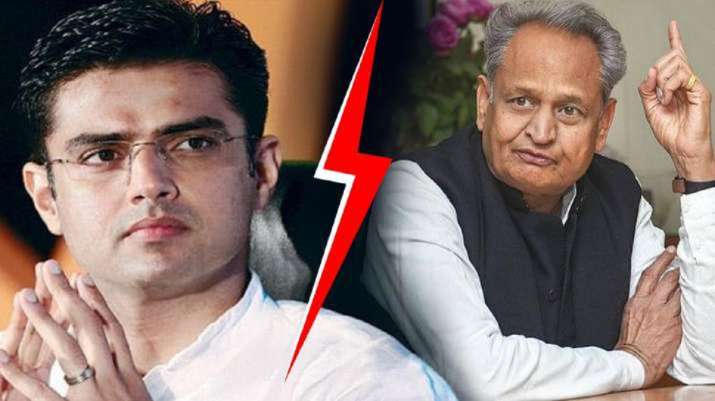 The threat was real though the numbers didn't add up. A charismatic, younger face was up in arms against him and his reign in Rajasthan was under threat. But seasoned as he is in political manoeuvres, Rajasthan Chief Minister looked firmly in control as the day wore on. By Tuesday night, it was certain that Ashok Gehlot would still remain in the seat of power and that he had won the first round of his battle with Sachin Pilot. Here's how the day unfolded.
Sachin Pilot vs Ashok Gehlot | Updates 
Meeting of Council of Ministers concludes
Rajasthan Cabinet meeting concludes. Meeting of Council of Ministers still underway.
Sachin Pilot to hold press conference on Wednesday morning
Rajasthan CM Ashok Gehlot has left for his residence. He is travelling with party MLAs in a bus. 
Former Congress leader Jyotiraditya Scindia lashed out at Congress and said that the party no longer had place for able people.
Rajasthan Chief Minister Ashok Gehlot said that BJP was trying to play the same game it did in Madhya Pradesh. Click Here to read more
'Another friend leaves the party' is how Priya Dutt chose to express what she felt about current situation around Scahin Pilot.
A state cabinet meeting will be held at Rajasthan Chief Minister Ashok Gehlot's residence at 7:30 pm. Council of Ministers will meet at 8 pm.
This is how Sachin Pilot can become an asset for BJP if he joins the party... Click Here to read more
Sachin Pilot may have lost this round of power tussle with Rajasthan Chief Minister Ashok Gehlot but his political career is far from over. The young and charismatic leader is now being courted by the BJP...Click here to read more
The attitude was similar to the saying 'aa bail mujhe maar' given the tweets and statements of the last few months... I've been impartial to all MLAs... no one is happy about the decisions and we tried to reach out but hobnobbing with BJP has taken place, CM Ashok Gehlot added.
There is nothing in Sachin Pilot's hands, it is the BJP which is running the show. BJP has arranged that resort and they are managing everything. The same team which worked in Madhya Pradesh is at work here, said Gehlot.
High command was compelled to take the decision because since a long time BJP was conspiring and resorting to horse-trading. We knew it was a big conspiracy. Now some of our friends went astray because of it and went to Delhi, Ashok Gehlot said.
Sachin Pilot likely to address presser at 5 pm, tweets truth can be harassed but cannot be defeated.
Rajasthan CM Ashok Gehlot meets Governor Kalraj Mishra after Congress sacks Sachin Pilot as Dy CM
Sachin Pilot, along with some other ministers have teamed up with the Bharatiya Janata Party
The teaming up of Pilot with BJP is clearly aimed at toppling the Rajasthan government
Several leaders of the Congress party have tried to speak with Sachin Pilot, but to no vain. We got no response from the Deputy Chief Minister
Congress party has time and again reiterated that all doors for Sachin Pilot are open
Sachin Pilot, along with two other ministers will now be removed from the Rajasthan cabinet, the party has decided
We have also decided to appoint new names to the posts that are now left vacant
The Congress had issued a whip, asking all 107 Congress MLAs to be present at Monday's meeting at the chief minister's home. In addition, 15 others – independents and from allies -- were invited. Party leaders said 106 of these 122 MLAs attended, a claim contested by the Pilot camp.
The meeting expressed support for the Gehlot government, adopting a resolution urging "strong disciplinary action" against any party office-bearer or CLP member who does anything to weaken the government or the party.
But it stopped short of naming Pilot, who also heads the party's state unit.
Before the meeting, AICC spokesperson Randeep Surjewala also adopted conciliatory tone, saying Pilot and other MLAs could still attend it.
"Doors are open for Sachin Pilot and other MLAs. They will be heard and solutions found. This is the discipline of the party," he said.
Apart from Rahul Gandhi and Priyanka Gandhi, Ahmed Patel, former Union finance minister P Chidambaram and AICC general secretary KC Venugopal are learned to have spoken with Pilot.
As the CLP meeting ended, MLAs sat in waiting buses which took them to Fairmont hotel on the outskirts of Jaipur.
Hours later, Surjewala announced the CLP will meet again at 10 am on Tuesday at the hotel, a move seen as another attempt by the party to get the dissidents back into the fold.
Pilot-led Rajasthan Congress camp on Monday released a video showing at least 16 MLAs sitting together. This comes hours after the Congress held a legislature party meeting. Party leaders said 106 of 122 MLAs attended, a claim contested by the Pilot camp. The 10-second video was shared late at night on Pilot's official WhatsApp group. In the video, at least 16 MLAs are seen sitting together in a close circle. Pilot is not seen in the video.
Six other people can be seen in the video but they could not be identified. Some of the MLAs seen in the video are Indraraj Gurjar, Mukesh Bhakar, Harish Meena.
Tourism Minister Vishvendra Singh tweeted the video with the caption "Family".
BTP asks MLAs to be neutral, neither support Gehlot nor Pilot
The Bhartiya Tribal Party (BTP), which has two MLAs in the Rajasthan assembly, has asked its legislators to remain neutral and not align either with Chief Minister Ashok Gehlot or his deputy Sachin Pilot.
The development comes hours after a Congress legislature party meeting, where Congress MLAs expressed support for Gehlot and only indirectly referred to Pilot, whose rebellion threatens his government.
The BTP has also asked its MLAs neither to align with the Congress nor the BJP during the ongoing political crisis in the state.
The Gehlot camp has considered BTP MLAs as supporters of the government. One of the BTP's MLAs has maintained that the support to the government will continue.
BTP president Maheshbhai Vasava issued a whip to both the MLAs directing them not to vote for the Congress or the BJP or in support of Gehlot or Pilot in case a floor test is held in the assembly.
Disciplinary action will be taken if the MLAs ignore the whip, BTP state in-charge Rameshbhai Vasava said.