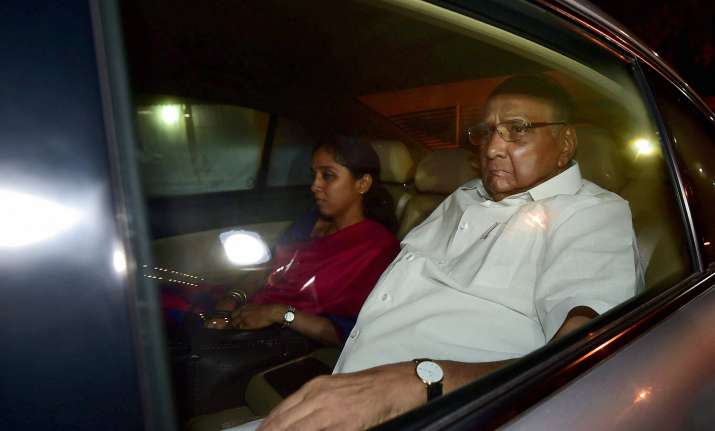 Prime Minister Narendra Modi had offered NCP chief Sharad Pawar's daughter Supriya Sule a Cabinet berth but was turned down by the Baramati MP, the BJP's ruling partner at Centre and Maharashtra Shiv Sena has claimed.
In a write-up in party mouthpiece Saamna, Shiv Sena MP Sanjay Raut said that the PM, in a meeting with Pawar and Sule, had offered her a Cabinet berth. Raut referred to his recent meeting with Pawar where the Maratha strongman discussed the details of his meeting with Modi. 
"I once got a chance to discuss with Mr Pawar about NCP joining the Cabinet. I asked him 'What is the truth?' He rubbished the claim," Raut wrote. "Mr Pawar even told that once Mr Modi had expressed his wish of Supriya joining his Cabinet."
"The PM told me that he wanted Supriya in the Union Cabinet," Raut quoted Pawar as saying. 
Supriya, however, turned down the offer saying she would be the last person to go with the BJP.
Raut added that irrespective of Pawar's version, state leaders of the NCP are in contact with the BJP.
"Maharashtra chief minister Devendra Fadnavis may want to join hands with NCP and so secret meetings with NCP and BJP leaders might be going on, but Sena (a partner in the state government) should not get disturbed about it," he wrote.
The Saamna article comes amid heightened speculation that the NCP is set to join the ruling NDA. It came on the day when Finance Minsiter Arun Jaitley was in Maharashtra while attending the centenary completion celebrations of Pune District Central Co-operative Bank (PDCC), a bank NCP chief has been associated with for last 50 years.
Jaitley praised Pawar for his contribution in the farming sector and also said that he rises above the party politics and gives his inputs to the government, when it comes to national interest.
Last year, the Prime Minister had publicly praised Pawar as an "example" to others in public life.
"I have personal respect for Sharadrao. I was Gujarat chief minister. He helped me walk by holding my finger. I feel proud to pronounce this publicly," Modi had said in November last year. 
In Gujarat Rajya Sabha elections last month, it was reported that at least one MLA of the NCP voted for BJP candidate against Congress' Ahmed Patel who had bet big on the win.