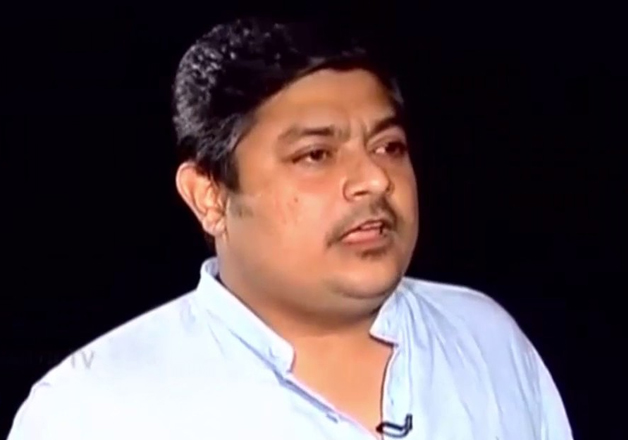 Late AIADMK supremo J Jayalalithaa's nephew Deepak Jayakumar, who was being considered as being close to the Sasikala camp until now, has come out openly in opposition the party's new leadership. According to reports, Deepak has lashed out at TTV Dinakaran, relative of jailed party supremo Sasikala, who was appointed to the post of AIADMK deputy general secretary following the 62-year-old's conviction by the Supreme Court in a graft case.
Terming Dinakaran unfit to be AIADMK's deputy general secretary, Deepak said that to maintain the unity in party, the leadership should rather be given to former CM O Panneerselvam.
"Dinakaran is not fit to be the party deputy general secretary," he said, adding that his 'aunt (Jaya) was opposed to family politics'. 
Before returning to Bengaluru jail to serve four-year jail term, Sasikala had on February 15 reinducted two of her expelled relatives in the party and appointed Dinakaran as the party's deputy general secretary post.
Deepak had initially backed the Sasikala group in the 'power' fight but the latest development is seen as a jolt to her.
Noting that Sasikala was like his mother and OPS like brother, Deepak said, "My aunt (Sasikala) is already there (as general secretary). OPS anna (brother) should be given Dinakaran's post."
Deepak said that the ruling party needs leaders like Panneerselvam, E Madhusudanan and C Ponnaiyan to ensure workers remain intact. All three were expelled by Sasikala earlier this month after they revolted against her anointment.
"I hope Dinakaran will understand that," Deepak said.
He even offered to pay Rs 100 crore fine imposed on Jayalalithaa by the court in the 19-year-old disproportionate case.
On the controversy surrounding Jaya's Poes Garden residence, Deepak said that 'it was family property and belonged to him and his sister Deepa'.
"I will pay the Rs 100 crore fine for my aunt Jayalalithaa. I don't have money, so I will sell properties. I can't say which property I am going to sell. But Poes garden belongs to me and Deepa (Jayakumar)," he said.
He further said that the split within the AIADMK was nothing serious as it was only a family dispute.
On demands for a probe into Jayalalithaa's death, Deepak said that he, his sister and Sasikala 'are ready to prove our innocence to all'.
"Everything from hospitalisation to treatment was genuine. I was in hospital for 62 or 64 days and I visited my aunt," he said.
Meanwhile, Dinakaran has hinted at a rapprochement with expelled leader Panneerselvam, saying the party would 'accept with motherly affection' anybody who had gone out of the 'parent organisation' and wanted to return. 
He also fended off criticism that he was elevated 'suddenly', saying he had been brought into the party by Jayalalithaa in the early days itself and that he had been given various party posts and even made an MP by her. 
His comments come in the wake of Panneerselvam's expulsion by Sasikala following his revolt against her in the wake of her election as AIADMK Legislature Party leader on February 5. Panneerselvam, who had quit as Chief Minister then, had revolted against her, alleging he was forced to step down to make way for her. Sasikala was convicted by the Supreme Court in an assets case on February 14 and is lodged in the central jail at Parapana Agrahara near Bengaluru.