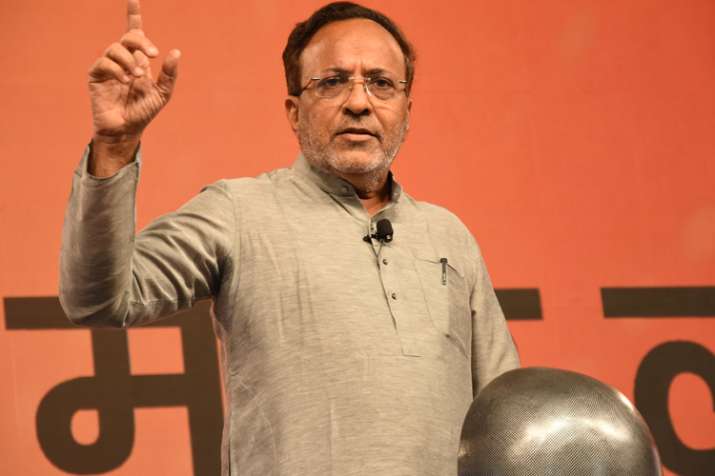 Senior Congress leader Arjun Modhwadia on Sunday slammed the Bharatiya Janata Party (BJP) for continuously targeting Rahul Gandhi and said that they should expose the Congress vice president if he is at fault, in their opinion.
Participating in Chunav Manch, India TV's  day-long mega election conclave in Ahmedabad,  Modhwadia said that the BJP has been putting allegations on Congress vice-president Rahul Gandhi, but it has failed to prove the charges. 
"No politician is capable enough to accuse Rahul Gandhi of anything. They should expose Rahul Gandhi if they think he is at fault anywhere," he said. 
Defending the Gandhi scion for his alleged involvement in the National Herald case, Modhwadia said, "Sonia Gandhi and Rahul Gandhi ji cannot take a penny from the National Herald as per the act". 
He also said that Congress party respects its veteran leaders.
Modhwadia wondered why the BJP was blaming the Congress for problems in Gujarat when it's  ruling the state for last 22 years.
 "BJP has been ruling Gujarat for last 22 years but people will not vote you on the accusations you put on Congress," Modhwadia said.
Sharing the stage with Gujarat Deputy Chief Minister Nitinbhai Patel, Modhwadia said that the Narendra Modi government has given nothing to the nation in these three years. 
Launching a scathing attack on Amit Shah, Modhwodia called the BJP President a 'proxy chief minister of Gujarat', adding that PM Modi and Amit Shah have resorted to 'below the belt politics'.  
Reacting to the allegations of Nitinbhai Patel that the Congress did 'injustice' to the people of Gujarat, Modhwadia said that their party has contributed by and large in helping people. 
"If you look at the developments in the state, Congress has contributed by and large in helping people," he said. 
"I know Modiji very well and can talk about him on personal level," he added. 
Attacking the Modi government, Modhwadia said that the 'Make in India' and 'Digital India' projects have failed, adding that the "bullet trains should be made using the Indian technology and not with the help of Japanese technology".