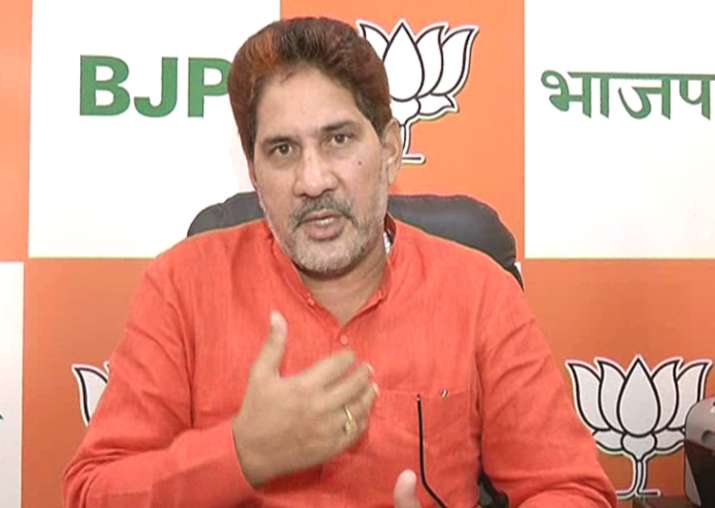 Haryana BJP chief Subhash Barala today said that a victim, who was allegedly stalked by his son Vikas and friend Ashish, was like his daughter and asserted there was no pressure on the police from him or his party on the matter.
"The proceedings in the case are going on as per the law and whatever action under the law is needed should be taken," Barala said, adding that the 'BJP fully supports the freedom of daughters'. 
"The woman is like my daughter."
"In this matter, there is no pressure either from my side or from my party's side and there will never be any pressure," Barala said, dismissing claims by opposition parties that the BJP was putting pressure on the Chandigarh police in the case. 
Following the incident, opposition parties have attacked Barala with the INLD asking him to resign on moral grounds. However, the BJP ruled out the resignation of its state unit chief. "Subhash Barala has nothing to do with the Vikas Barala case. The law is taking its own course. There is no reason for Subhash Barala's resignation," senior BJP leader Anil Jain, in charge of the party's Haryana affairs, said.
After the incident came to light, Barala had in a statement earlier said that he has full faith in the law of the land. "We respect the law and law has taken its course. Truth will soon come out. I have full faith in the law," Barala had earlier said. 
Barala's son Vikas (23) and another person Ashish Kumar (27) were earlier arrested for allegedly stalking the 29-year-old woman, daughter of a senior IAS officer, here. Both were later released on bail as they had been booked under bailable sections of the IPC and the Motor Vehicles Act.