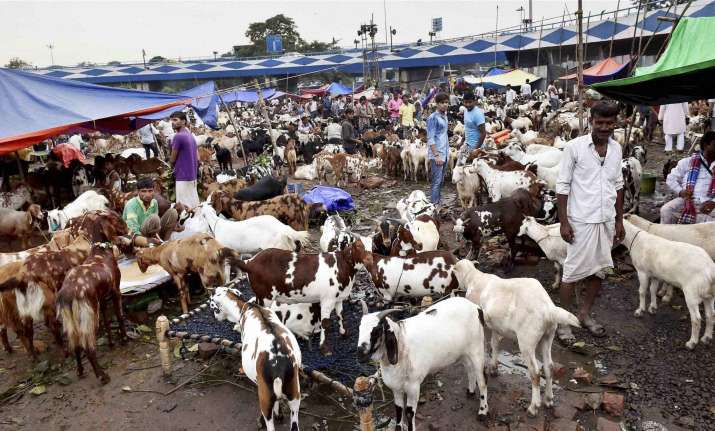 The Bharatiya Janata Party (BJP) has said that time has arrived for the intelligentsia in the country to debate whether Bakrid, the Muslim festival of sacrifice, should be observed in an "eco-friendly" way or not.
Underlining the fact that the society is becoming more eco-friendly with each passing day, BJP National Secretary Shrikant Sharma has said that a debate is needed on whether it should be applied to Bakrid, also known as  Eid al-Adha, as well.

 

"The way we are becoming more eco-friendly, the way a campaign in this regard is going on in the country and the world... It is a matter of debate and there should be a debate over it. It will be good if the intelligentsia in the country discusses it. It will be good," Shrikant Sharma said.
Many animal-rights activists have been campaigning both in India and abroad for stopping animal slaughter saying it is not good for the environment.
The BJP national secretary, however, made it clear that he is just calling for a debate and not passing any judgement on this issue.
"There can be a discussion on whether there should be eco-friendly Eid or not. There is freedom of expression in our country and people have a right to express their different opinions... But, yes, there should be a debate over it,"  he added.
Bollywood actor Irrfan Khan had also recently sought a debate on the way Muslim festivals like Ramzan nd Eid al-Adha are observed. Questioning the fasting during Ramzan and sacrifice during Bakrid, Irrfan had said that people observed these festivals without knowing the message behind them.