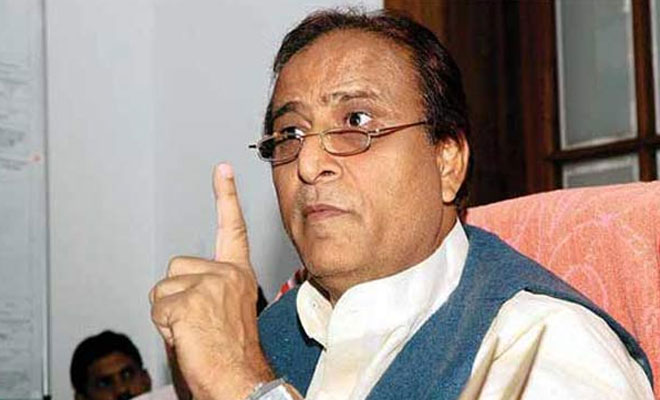 New Delhi:  Senior UP minister Azam Khan on Friday took a dig at the state Governor and said that he is actually afraid of Ram Naik.
Azam Khan further said that he was so scared of Naik that he did not attend a function at Raj Bhawan on Thursday.
Not only this, Azam Khan expressed apprehensions of UP Governor sacking him from the Akhilesh Yadav cabinet.
"I am afraid that he might sack me from the ministry. I am so afraid of him (Naik) that I did not attend a function at Raj Bhawan on Thursday," Azam Khan was quoted saying by Times of India.
It should be recalled that the Ram Naik had called for Khan's dismissal a few months back in the aftermath of the senior UP minister allegedly making objectionable remarks against the UP Governor.
Ram Naik, on Thursday, had also expressed his displeasure over the functioning of two boards - UP Civic Board and Financial Resources Development Board – both falling under Azam Khan headed urban development ministry.
 
In an oblique reference to his political opponents visiting Governor House recently, Azam Khan alleged that the gates of Raj Bhawan were open for history-sheeters who had awarded bounty on his head.