Follow us on New York: Prime Minister Narendra Modi ended the day with a dinner with more than 40 top CEOs of United States at New York's Waldorf Astoria hotel.
The Prime Minister's Office tweeted that the meeting involved "more discussions on business, investment and the economy".
Prime Minister Modi asked the industry leaders to suggest ways to make business hassle free in India
Outlining government's  reform agenda PM said, "Any bottlenecks which should not be there, will not be there." and promised to improve economic climate in the country.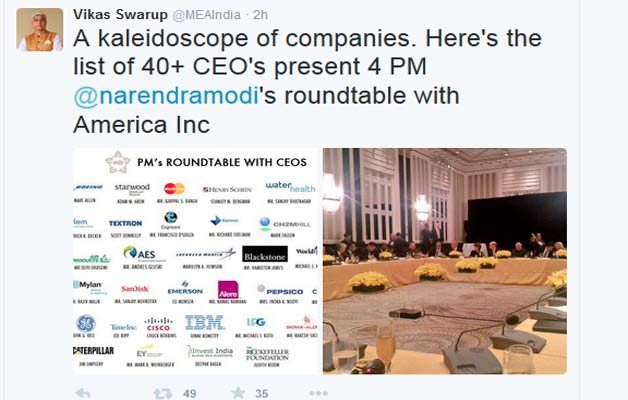 Addressing the executives Prime Minister said, "Reform in governance is my No. 1 priority. We are for simplified procedures, speedy decision making, transparency & accountability."
PM also said that despite a fall in FDI all over the world, India has registred 40% growth in this sector.
The dinner was preceded by a series of one-on-one meetings between a group of top CEOs and PM Modi.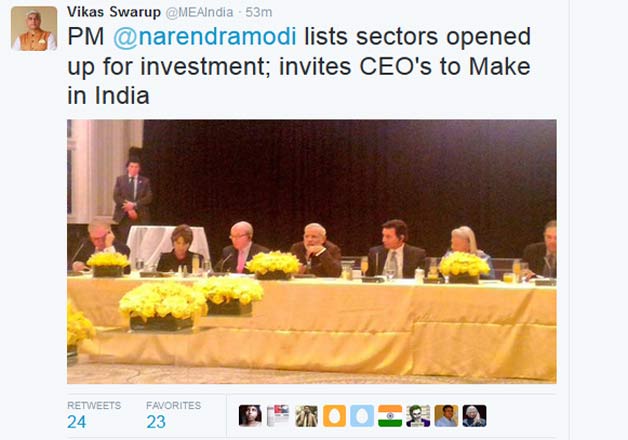 Among them was Mike Bloomberg, business tycoon and former mayor of New York, Ajay Banga, CEO of Mastercard and the head of US-India Business Council and Marillyn Hewson, chairman of the aerospace and defence giant Lockheed Martin Corporation.
The CEOs noted that India has a lot of potential for investment and acknowledged that financial market reforms have already started and more reforms would happen in the days to come.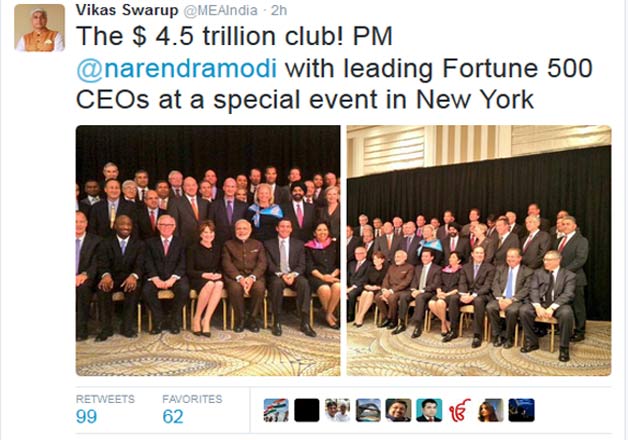 PM Modi also outlined the massive development projects underway and in the pipeline in India including plans to build 50 million houses, provide 24x7 electricity and 175 GW of renewable energy.
He also spoke of inviting private sector participation in the development of more than 500 railway stations in the country.
The CEOs also applauded the PM for the "bold" steps taken to opening up the Indian economy.
The Prime Minister also held a round table with the heads of the US media sector, where he said India was "committed" to protecting Intellectual Property Rights, "which is essential to fostering creativity".
Prime Minister on Thursday kicked off his engagements in New York with a financial sector roundtable with leading CEOs, including JP Morgan's Jamie Dimon and Peter Hancock of AIG Insurance.
Modi, who arrived here Wednesday evening local time to a rousing welcome from members of the diaspora, has a double agenda for the five-day visit spanning the nation's two coasts: High-level diplomacy as he attends UN summit of heads of state and government, and promoting his "Make in India" and "Digital India" initiatives.