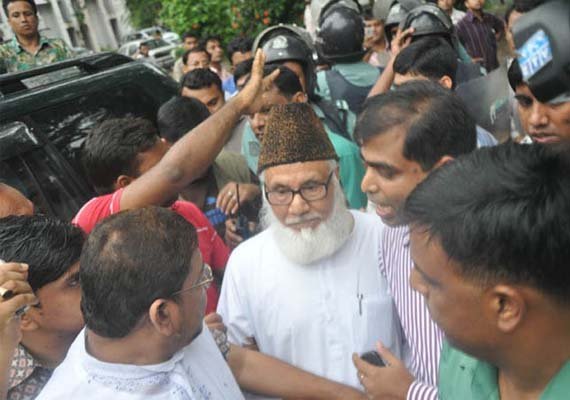 Dhaka: Bangladesh's fundamentalist Jamaat-e-Islami chief Matiur Rahman Nizami was today sentenced to death by a special tribunal for the war crimes committed by him during the 1971 independence war against Pakistan.  
"He shall be hanged by neck until he is dead," pronounced the chairman of the three-member panel of judges of Bangladesh's International Crimes Tribunal Enayetur Rahim.  
The ruling said Nizami deserved no punishment other than the death penalty for the gravity of crimes he had committed.  
Eight of the 16 charges of war crimes against the 71-year-old Jamaat leader were proved beyond doubt. 
Witnesses said Nizami was present on the dock and looked indifferent as the judges read out the 204-page judgment in turns which took more than an hour to be delivered.