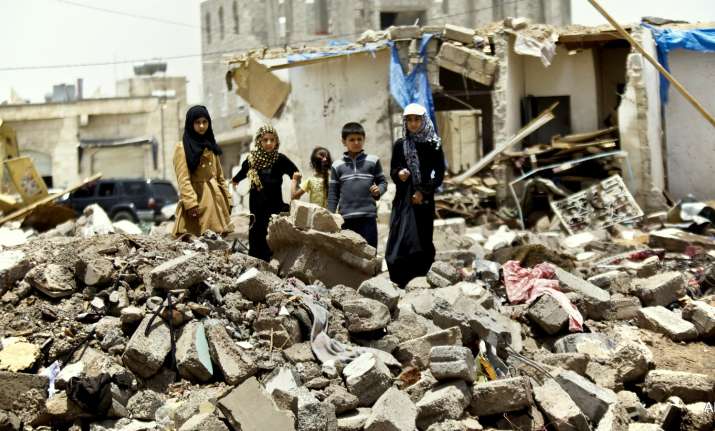 The airstrike carried out by the Saudi Arabia-led Arab coalition in southwestern Yemen on Wednesday claimed lives of around 18 civilians. 

 

The bombing took place in the district of Mawza' in the Yemeni province of Taiz, where the planes mistakenly targeted a truck carrying the victims, Efe news agency quoted officials as saying.
The civilians, including women and children, were returning from a market in the region of al-Barh, located in the same province.
Mawza has been the scene of fierce fighting between Houthi rebels and popular resistance militias, loyal to the government of president Abd Rabbuh Mansur Hadi, who is supported by the Arab coalition.
(With IANS inputs)