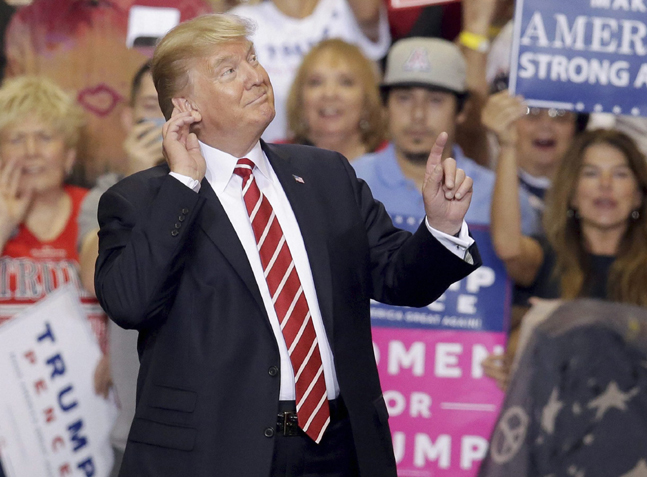 President Donald Trump has threatened to shut down the federal government unless US Congress provides funding for his promised Mexico border wall. Trump told a campaign rally crowd in Phoenix, Arizona, that he has a message for "obstructionist" Democrats.
He said, "If we have to close down our government, we're building that wall."
"We're going to have our wall. The American people voted for immigration control. We're going to get that wall," he said at the rally on Tuesday night.
Trump also accused Democrats of putting American security at risk for not supporting the multibillion-dollar proposal to build a wall along the US-Mexico border.
He went on to insult a pair of Republican senators without mentioning their names.
The wall was one of Trump's most popular campaign vows, prompting frequent rally chants of "Build that wall!" Trump had promised Mexico would pay for the wall, but Mexico has refused.
The House has passed a spending bill with funding for the border wall, but it faces an uncertain future in the Senate.
At the rally, Trump also accused the media of selectively quoting from his remarks about the race-fueled violence in Charlottesville, Virginia, last week. The president, after delivering opening remarks calling for national unity, used much of his rally Tuesday in Arizona to deliver broadsides against the media.
(With AP inputs)