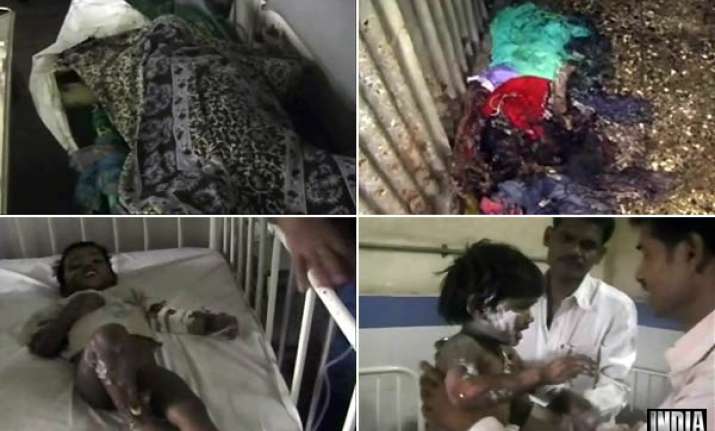 Thane, Aug 14: Mamata Giri, a resident of Sainagar, Bhiwandi and her two children, Shiv Nandini, 5, and Brijesh,3, suffered critical burns, when the room in which they were living suddenly caught fire due to  a buring short-circuit electric wire falling on kerosene tin on Saturday.

Neighbours called police and fire brigade, who first disconnected the electric connection and send all three to hospitals. Mamata was sent to Thane Civil Hospital while the two kids were sent to IGM Hospital.

Mamata has suffered 70 per cent burns, while the two kids have also suffered serious burns. Mamata's husband was away on work when the mishap took place.