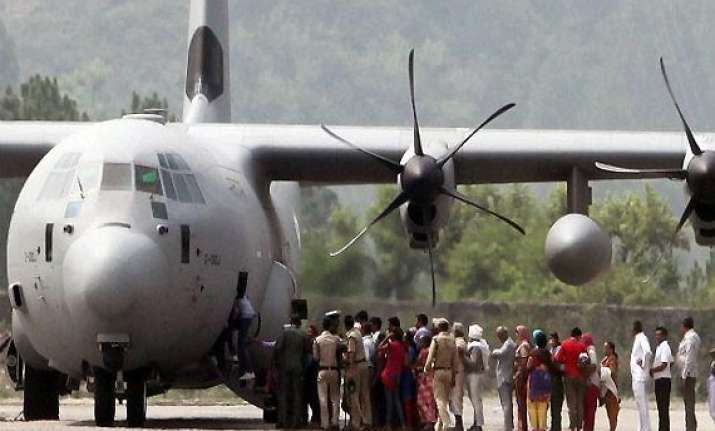 Ghaziabad, June 23: Indian Air Force (IAF) aircraft could not land in Dharasu airstrip in Uttarakhand Sunday to evacuate flood and landslide-hit victims due to inclement weather, an IAF official here said.
The C-130 transport aircraft had taken off from Hindon air base near Delhi but had to return from Dharasu in Uttarkashi district of the devastated state.
The IAF had airlifted 244 people from Dharasu Saturday in three sorties.