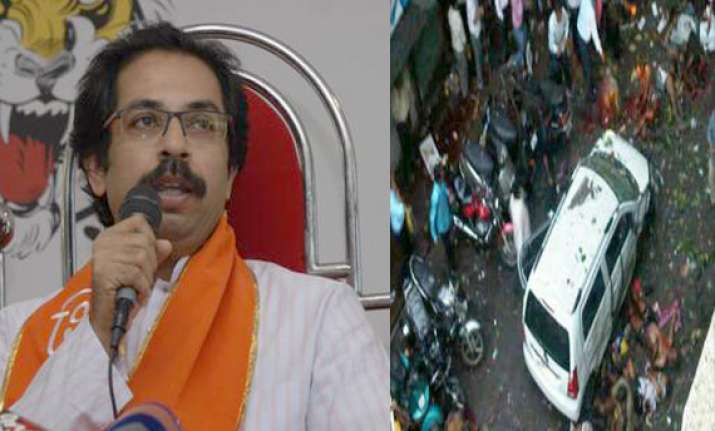 Mumbai, Jan 24 : Shiv Sena working president Uddhav Thackeray on Monday indirectly called for check on entry of outsiders into Mumbai, saying that the probe into 13/7 blasts has vindicated what his father Bal Thackeray had been saying.
 
Two persons hailing from Bhagalpur, Bihar have been arrested by ATS (anti-terrorist squad) for their involvement in the blasts in Zaveri Bazar, Dadar and Opera House last year.
 
"Let the government say what it intends to do. For how long will the people of Mumbai continue to display their courage while sitting on a pile of explosives? Whether it's a question of outsiders or of Pakistani terrorists, our party chief has made his stand clear.
Those who were unwilling to accept his remarks should now clear their stand", said the Thackeray scion.
 
"Should we go on counting the number of blasts like firecrackers? Is our duty only limited to showing sympathy to the families of those killed and maimed? Don't we have a strong leader to tackle such crimes? Why don't you believe in what the Shiv Sena pramukh says?", queried Uddhav.