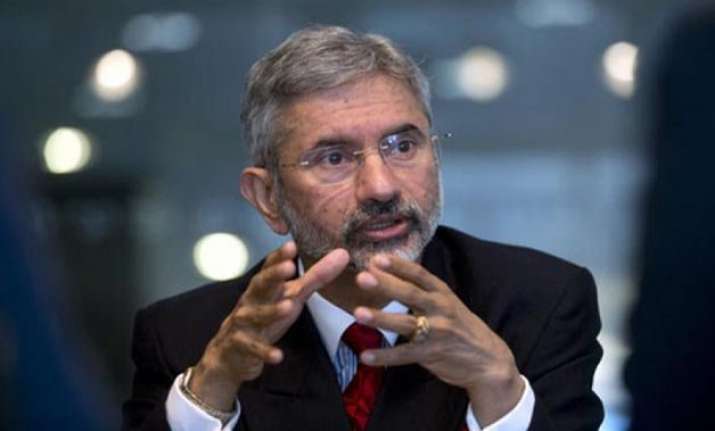 1. Foreign Secretary to visit Nepal
Foreign Secretary S. Jaishankar will visit quake-hit Kathmandu today to take stock of the situation. National Security Advisor Ajit Doval would also be accompanying the Foreign Secretary during his visit to Nepal.
2. Rahul Gandhi to meet Congress secretaries regarding Telangana tour
Congress Vice President Rahul Gandhi will today meet Congress secretaries regarding his next tour of Telangana and Bundelkhand to meet farmers.

3. Amit Shah to meet BJP leaders of Himachal Pradesh
BJP President Amit Shah will today meet party leaders of Himachal Pradesh in Dharamshala. He will arrive at 12:30pm and will meet office bearers, district presidents, and secretaries of the party.

4. Swami Ramdev to conduct press conference
Swami Ramdev will hold a press conference today at 12 Noon at the Constitution Club regarding Putrajivak herb and Nepal earthquake.
5. Maha BJP to meet party members from today
Maharashtra BJP  will today launch a programme under which it would meet its party members. During the programme, party will enrol about one lakh active members and will impart special training
6. Delhi Court to hear Uber rape case
A Delhi court is scheduled to hear the Uber cab rape case after it was informed that the Supreme Court has continued the stay on the proceedings till further orders.
7. NSSO to conduct survey on 'Swacch Bharat' from today
The National Sample Survey Office (NSSO) is going to conduct a field survey on 'Swachh Bharat Mission' to collect data from the households in both the rural and urban areas of Kashmir division from today
8. Delhi govt to launch Labour Development Mission
The Delhi government announced that it will launch 'Labour Development Mission' today. It is aimed at ensuring payment of notified minimum rates of wages to all contractual workers in the national capital.
9. Gujarat's foundation day to be celebrated in Tapi district
The state-level celebrations of Gujarat's foundation day, called as 'Gujarat Gaurav Divas', will be held today at Vyara town of tribal-dominated Tapi district. The program will be conducted in the presence of Gujarat Chief Minister Anandiben Patel and Governor O P Kohli.
10. Defence Minister to visit Arunachal
Defence Minister Manohar Parrikar will undertake a three-day visit starting today to Arunachal Pradesh, just days before Prime Minister Narendra Modi's trip to China.
 
11. Rajnath Singh to meet farmers in Banda
Union Home Minsiter Rajnath Singh will today start his visit to Bundelkhand, where he will meet the farmers in banda district.