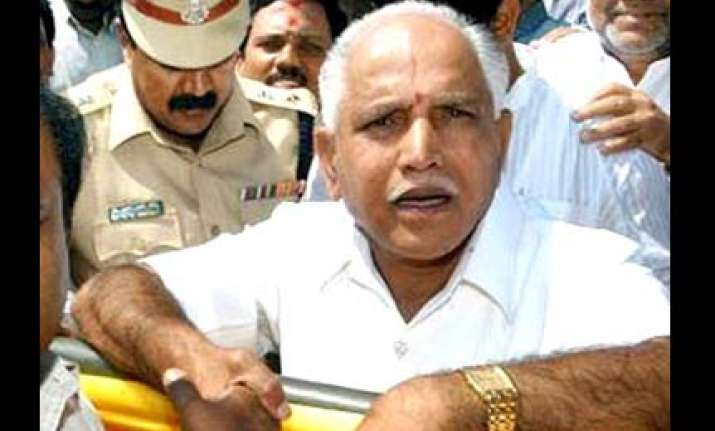 New Delhi, Nov 23: Suspense mounted tonight over the fate of Karnataka Chief Minister B S Yeddyurappa amid signals that he might get a breather in view of the coming local body elections in the state.
After hectic rounds of confabulations among BJP's top brass and Yeddyurappa's meetings with some central party leaders, party chief
Nitin Gadkari
said a decision on the Chief Minister's fate will be announced tomorrow at 11 AM.
Gadkari, who returned from Nagpur this morning, discussed with senior party leaders including
Arun Jaitley
, BJP office bearers who represent RSS in the BJP, the raging controversy over continuance of Yeddyurappa in the face of allegations of corruption and nepotism.
"Meeting of Core Committee was held. I will meet the Karnataka Chief Minister tonight and discuss with him further. We will announce a decision tomorrow at 11 AM," the BJP chief said after two-hour long meeting at the residence of Bal Apte, RSS leader who is also Vice President of BJP.
The Chief Minister, who has been defiant in the last few days, struck a different note today when he said that he would abide by whatever decision the party leadership takes about him.
This was interpreted by observers as a signal that a compromise has been struck between him and the leadership. PTI